Devitalized and Weak Hair
200mL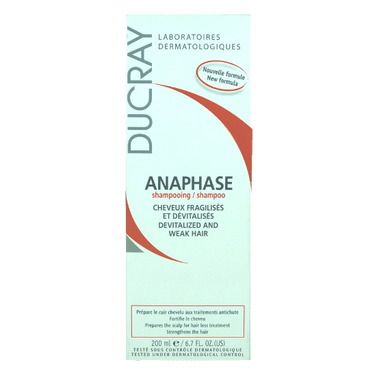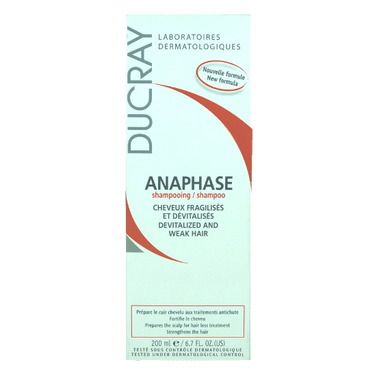 Ducray Anaphase Shampoo
Devitalized and Weak Hair
200mL
Stimulating Cream Shampoo
Anaphase cream shampoo is the perfect complement to hair loss treatments. Boasting a unique blend of Tocopherol nicotinate and GP4G, this patented formulation by Ducray Dermatological Laboratories prepares the scalp and strengthens the hair. Enriched with vitamins B5, B6, and B8, Anaphase cream shampoo is ideal for damaged and devitalized hair.
Used regularly, Anaphase is effective in restoring strength, volume and vitality for strong, healthy-looking hair.
This gentle cream formula can be massaged into the scalp and used as often as desired.