Dymatize Amino Pro Caffeine Free Lemon Lime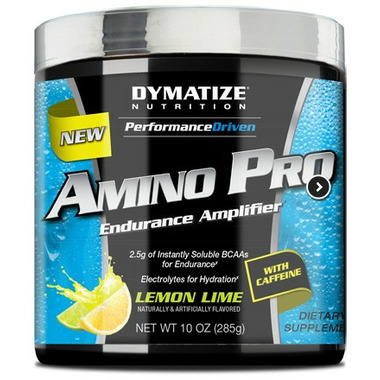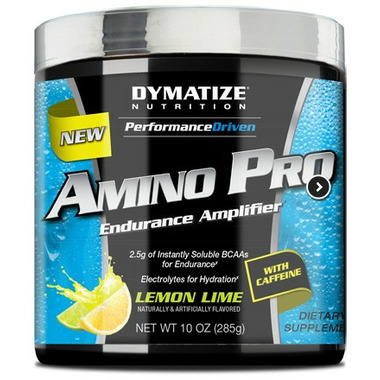 Dymatize Amino Pro Caffeine Free Lemon Lime
Dymatize Amino Pro Caffeine Free Lemon Lime is designed to support your endurance throughout your workout or competition. It replenishes essential nutrients that are lost during training and supports improved circulation to increase your stamina.
Features:
2.5g of instantly soluble BCAAs to support improved endurance by helping minimize muscle breakdown and driving muscle repair while you train
Electrolytes to keep your body hydrated to avoid performance-ruining muscle cramps
L-Taurine and L-Citrulline to support endurance and help fight fatigue through increased energy and improved circulation
Great tasting and refreshing, Dymatize Amino Pro Caffeine Free Lemon Lime is the perfect product to maximize your endurance while you train or just to enjoy throughout the day.