Dymatize Nutrition Elite Fusion 7 Protein
Creamy Vanilla Shake
2 lbs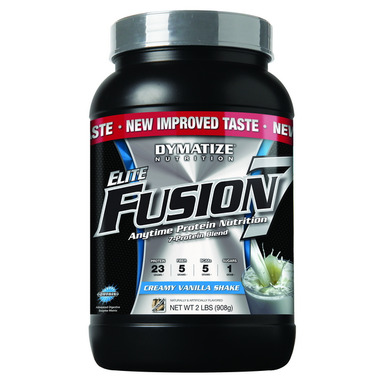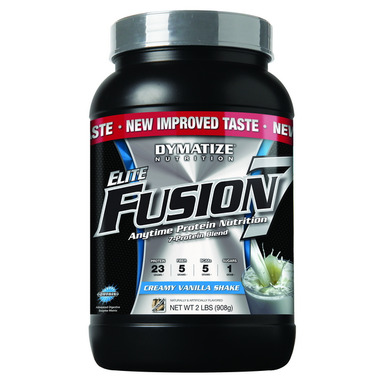 Dymatize Nutrition Elite Fusion 7 Protein
Creamy Vanilla Shake
2 lbs
ELITE FUSION 7 is designed to be the most delicious and effective sustained-release protein supplement on the market today. ELITE FUSION 7 makes it easier than ever to consume the right amount of protein and perfect combination of protein sources needed to capitalize on lean muscle development and recovery! ELITE FUSION 7 is perfect for fueling the body with high quality protein throughout the day, helping you feel satisfied and energized. Drink ELITE FUSION 7 either as a convenient meal replacement, protein-enhanced snack between meals, or an after workout shake to help aid in recovery.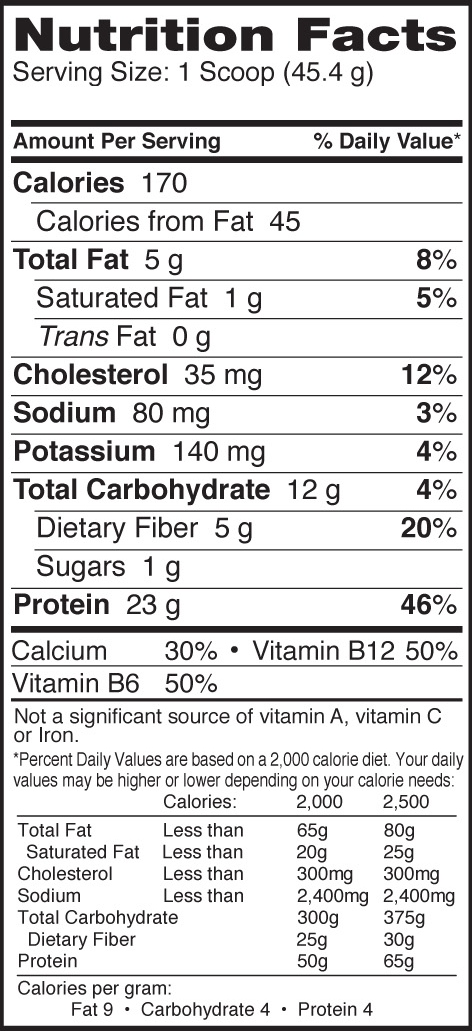 Other Ingredients:
Elite Fusion-7 Protein Matrix [(Whey Protein Concentrate, Milk Protein Concentrate, Egg Albumin, Milk Protein Isolate, Whey Protein Isolate, Micellar Casein, Whey Protein Hydrolysate), Sunflower Creamer (Sunflower Oil, Maltodextrin, Sodium Caseinate, Mono & Diglycerides, Natural Tocopherols and Tri-Calcium Phosphate)], Elite Fiber Blend (Polydextrose, Fibersol-2 Soluble Corn Fiber, Cellulose Gum, Xanthan Gum, Carrageenan), Maltodextrin, Natural & Artificial Flavours, Lean Lipid Matrix [Tonalin Conjugated Linoleic Acid (CLA), Medium Chain Triglycerides], Targeted Vitamin & Enzyme Matrix [Zytrix (Protease, Lactase, Lipase), Ascorbic Acid, Pyridoxine Hydrochloride, Cyanocobalamin], Salt, Acesulfame Potassium, Sucralose, Stevia Leaf Extract.
Contains Milk, Egg and Soy (Lecithin).