Dymatize Nutrition Elite Mass Gainer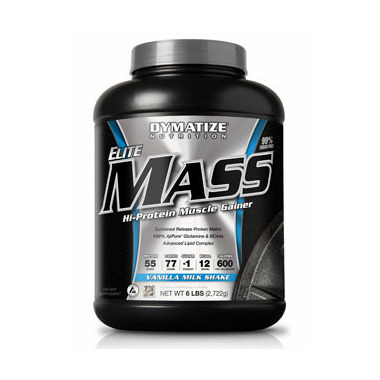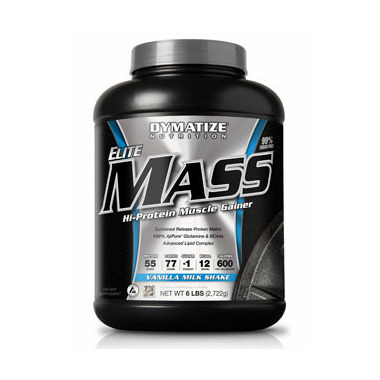 Dymatize Nutrition Elite Mass Gainer
Dymatize ELITE MASS is a powerful, high protein, anabolic gainer designed specifically to provide the right formula for packing on quality lean muscle mass in order to obtain the massive size every hardcore athlete desires, while aiding in recovery from intense workouts. This potent formula helps deliver more calories and protein, gram for gram, than other protein options on the market. Each serving contains an astounding 600 calories, 55 grams of protein, a Sustained Release Protein Matrix, a Complex Carb Matrix, Creatine Fusion, a Branched Chain Amino Acid Blend, and an Anabolic Lipid Complex. Believe it - all of this and more in each serving, while being up to 99% sugar free!

Suggested Use: As a dietary supplement, add 4 scoops of Dymatize Elite Mass to 16 oz. of cold water or milk. Mix thoroughly. Dymatize Elite Mass is highly concentrated, and due to its potency you may want to consider using a 1/2 serving two or three times throughout the day.

For the ultimate in maximum weight gain, take Dymatize Elite Mass daily.

Consult with a physician prior to use if you have any medical conditions. Do not use if pregnant or lactating. Use only as directed. KEEP OUT OF THE REACH OF CHILDREN.
Nutritional Information: