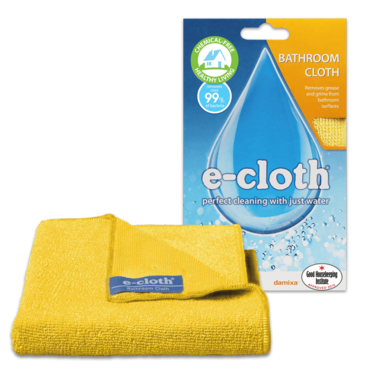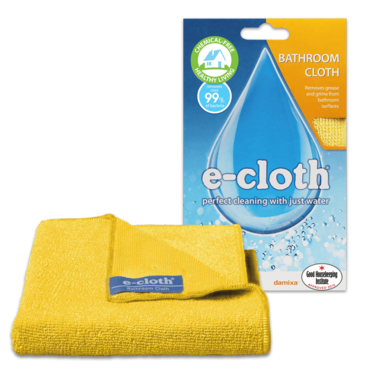 The highly absorbent Bathroom Cloth removes greasy grime, soap scum and bacteria from baths, showers and sinks, using just water. The Bathroom Cloth's longer and thicker fibres give it exceptional cleaning power and high absorbency, to clean wet areas around sinks, baths and showers. Use regularly to prevent the build-up of limescale. Where there is a substantial build-up, the use of a proprietary cleaner may be necessary.
Features:
Chemical Free Cleaning using just water
e-cloths and water absorb and remove over 99% of bacteria
Can be machine washed over 300 times
e-cloths are guaranteed for three years
80% Polyester/ 20% Polyamide
Tips for Use:
A hot rinse under a tap is often enough for day to day use. Recommend machine wash once a week and tumble or hang dry. Do not use bleach or fabric softener.
Amy:
more than a year ago
This is my new favourite cleaning cloth. I have used microfiber cloths for years but this one is so large, fluffy and hefty. It cleaned the bathroom sinks and faucets as promised and left them sparkly clean. I used it on the soap scum shower doors and they came clean with a few rubs. I highly recommend you pick up the products from this enviro friendly line.
Page
1