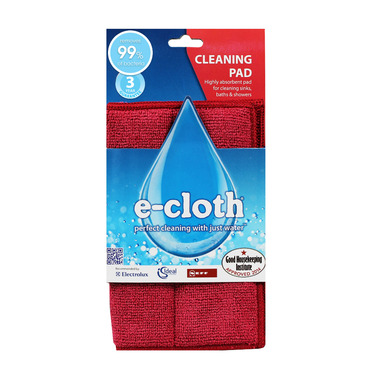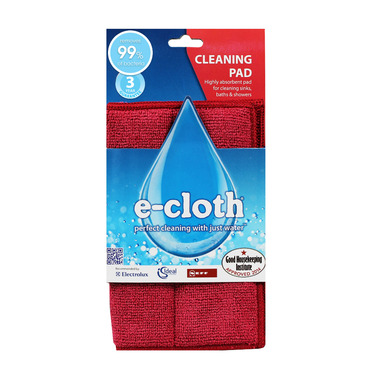 For those who like to clean with a pad, there is no need to invest in an endless supply of cleaning pads and cloths. This is the pad for all your multi cleaning problems. The highly absorbent fabric makes mopping up spills and cleaning dirt, grease and bacteria wherever they appear, easy. The extra absorbency of this e-cloth makes it ideal for use in especially wet areas such as around sinks, baths and showers.
Ideal for the kitchen and bathroom, this cloth will clean all hard surfaces. Made of 80% polyester and 20% polyamide, this cloth is great for the following hard surfaces:
Baths
Showers
Tiles
Sinks
Taps
E-cloths are safe for everyone, especially those with allergies. E-cloths are ideal for allergy sufferers because they use just water, enabling allergy sufferers to reduce household chemical usage. Chemicals in everyday cleaning, cosmetic and household products increase the likelihood of an allergy.
Usage Tip:
Wet thoroughly and wring out all excess water. A quick wipe after each bath or shower will help to keep baths, glass and tiles clean.