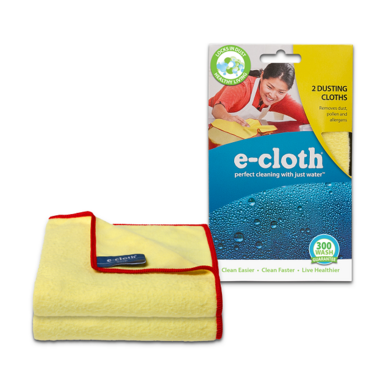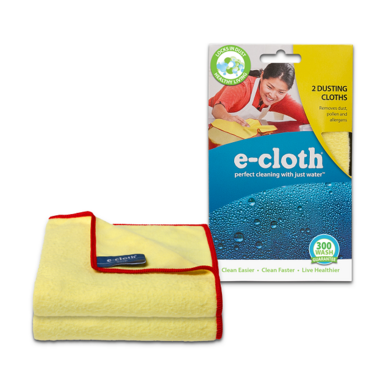 e-cloth Dusters have a natural positive static charge that attracts dust and allergens, locking them into the extra long super-soft fibers. Not just an ordinary duster.
Features:

The dusters' natural positive charge attracts dust and fluff
Extra long super soft fibres trap allergens from dust and hair

Use: Fold and use as a pad. This ensures good contact with the surface and gives a number of different cleaning sides.
Material Information: 100% polyester