e-cloth General Purpose Cloth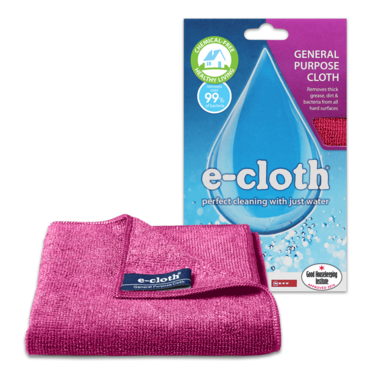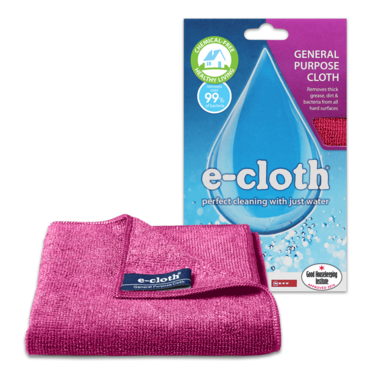 e-cloth General Purpose Cloth
This is the cloth for all your multi cleaning problems. No need to invest in endless amounts of cleaning chemicals; all you need is water and e-cloth's highly absorbent General Purpose Cloth to mop up spills and clean dirt around the home. One of the two original e-cloths, the highly versatile General Purpose Cloth's thicker fibres and wedge shape construction rapidly absorb spills and remove dirt, grease and bacteria. You can even use it dry for a quick and easy dust. Use the Glass & Polishing Cloth after the General Purpose Cloth for the perfect streak-free finish.
Features:
Chemical Free Cleaning using just water
e-cloths and water absorb and remove over 99% of bacteria
Can be machine washed over 300 times
e-cloths are guaranteed for three years
80% Polyester/ 20% Polyamide
Tips for Use:
A hot rinse under a tap is often enough for day to day use. Recommend machine wash once a week and tumble or hang dry. Do not use bleach or fabric softener.
Joanne:
a couple of weeks ago
Awesome way to really clean.
Wipe any surface safely then hand wash it . You will be amazed how much dirt it collects. It disinfects completely.
I use it in my cleaning business. Price is worth it as you get three hundred washes per cloth.
Once a month if used daily boil in hot water to reset the cleaning fibres. Machine washable, no bleach needed.
Page
1