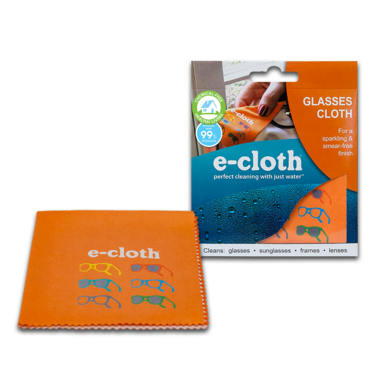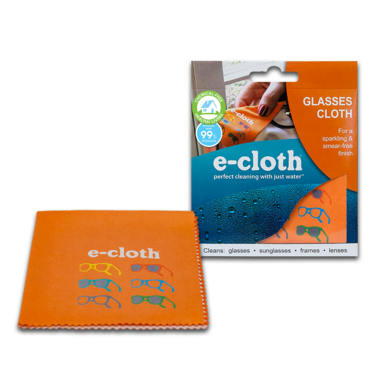 The e-cloth Glasses Cloth removes light grease and finger marks from glasses and lenses, using just water. Leaves glasses crystal-clear and streak-free. Removes over 99% of Bacteria.
Features:
e-cloths and water absorb and remove over 99% of bacteria
Removes light grease and fingermarks, for a perfect streak-free finish

7.5in x 7.5in.
Directions:
Use the cloth dry on damp glass
Made from 80% Polyester and 20% Polyamide. Do not use bleach or fabric softener.