e-cloth Phone & GPS Cloth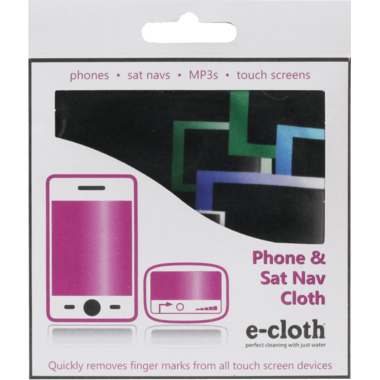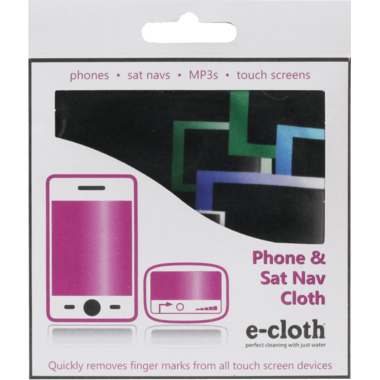 e-cloth Phone & GPS Cloth
The e-cloth Phone & GPS Cloth quickly removes grease, finger marks, dust and over 99% of bacteria, leaving phones and small touchscreens clean and completely clear, with a wipe.
Features:
Chemical Free Cleaning using just water
e-cloths and water absorb and remove over 99% of bacteria
Can be machine washed over 300 times
e-cloths are guaranteed for three years
Directions:
A hot rinse under a tap is when dirty. Recommend machine wash when necessary and tumble or hang dry.
Made from 80% Polyester and 20% Polyamide. Do not use bleach or fabric softener.