e-cloth Stroller & Car Seat Cloth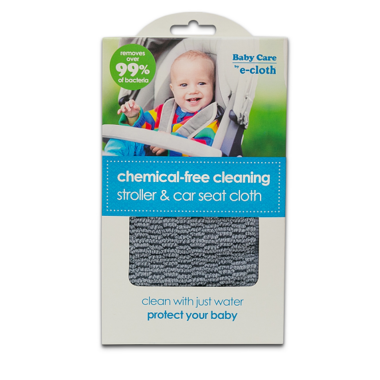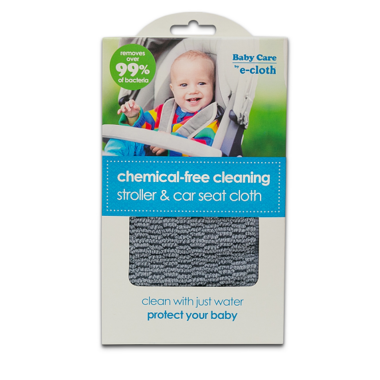 e-cloth Stroller & Car Seat Cloth
The Stroller & Car Seat Cloth has powerful fibers that reach into the nooks and crevices of Strollers and Car Seats, removing loose debris, food residues, grease, grime and over 99% of bacteria with just a wipe. All with just water.
Features:

Powerful fibers are ideal for removing grease, grime and bacteria
Removes over 99% of bacteria using only water

Use: Wet thoroughly and wring out. Clean with the cloth damp, with just water.
Material Information: 80% polyester, 20% polyamide