e-cloth Wash & Wipe Dish Cloths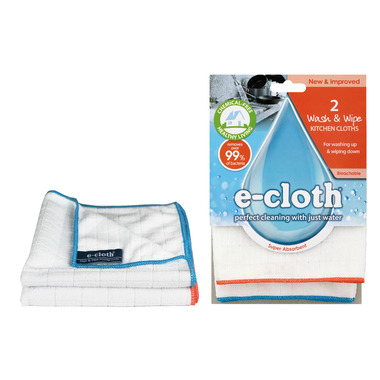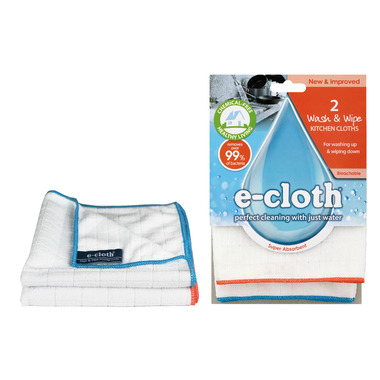 e-cloth Wash & Wipe Dish Cloths
These highly absorbent cloths are great for washing up and for wiping down kitchen surfaces. The Wash & Wipe Cloths will make your washing up sparkle, as well as removing grease and grime from your kitchen surfaces. Each cloth is bleachable and guaranteed for 300 machine washes.
Features:
Chemical Free Cleaning using just water
e-cloths and water absorb and remove over 99% of bacteria
Can be machine washed over 300 times
e-cloths are guaranteed for three years
80% Polyester/ 20% Polyamide
Tips for Use:
A hot rinse under a tap is often enough for day to day use. Recommend machine wash once a week and tumble or hang dry. Do not use bleach or fabric softener.