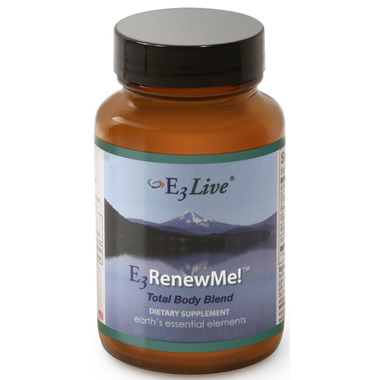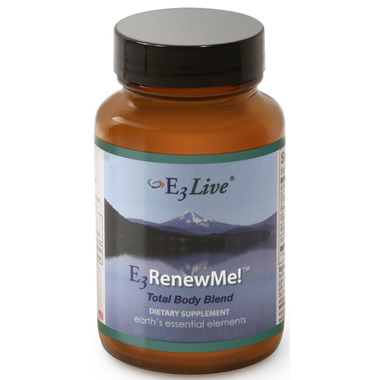 - We're sorry, this product is no longer available!
- Shop for other products in: Other Supplements

E3Live E3RenewME! is formulated to minimize whole body pain, provide healthy assistance for bone and joint support, and increase flexibility with an added boost of Vitamin C, from Camu Camu, to support your immune system. E3RenewME! Provides an overall healthy balance to your body, helping sustain a healthy lifestyle.
Benefits:
Promotes mental alertness and emotional uplift
Boost the immune system and help your body eliminate toxins
Exhibits anti-inflammatory properties
Usage:
Take 4 capsules with juice each morning and afternoon, or as desired. Maximum benefits occur if taken on an empty stomach.

Important Note:
Drink plenty of pure water throughout the day.
Ingredients:
This blend is formulated with Methylsulfonylmethane (MSM), Organic Spirulina, Camu Camu, Tocopherol/Tocotrienol, (Vitamin E Complex from soluble rice bran), Organic Cayenne, Organic E3AFA® (Aphanizomenon flos-aquae), BrainON® (Phenylethylamine and Phycocyanin extract from E3AFA®), Crystalloid Electrolyte Sea Minerals (Organic Copper, Iodine, Manganese, Zinc, Potassium, Cobalt, Sodium, Selenium, Chromium, Silica and Boron), vegetable cellulose capsule.