Eat Wholesome Organic Black Beans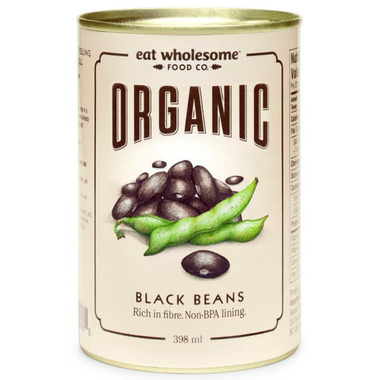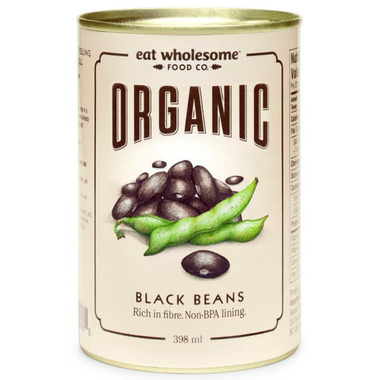 Eat Wholesome Organic Black Beans
Think outside the burrito. These beans are a great low-fat, high in iron veggie alternative for mince. GMO free & non-BPA lining. Perfect for nutritious salads, baking and cooking. Low in fat and a very high source of fibre. Selected from Naples, Italy.
Features:

Non-BPA Lining
GMO Free
No Artificial Ingredients
Easy open lid
Ingredients:
Organic black beans, water, salt.
Product contains barley, spelt (wheat)