eco-max Fruit & Veggie Wash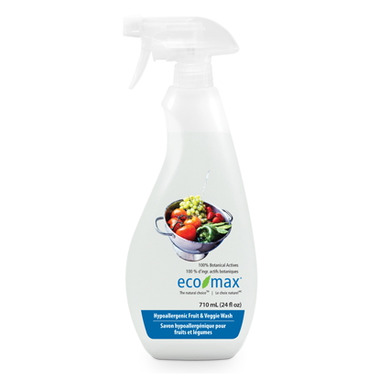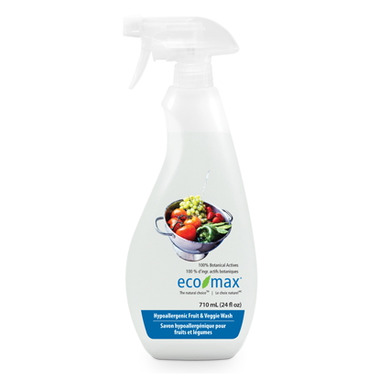 eco-max Fruit & Veggie Wash
An all natural fruit and veggie wash that contains non-allergenic ingredients that are safe for food contact, so you don't have to worry about ingesting any harmful chemicals while you enjoy the fruit and vegetables you love! It will safely remove soil, wax film, pesticides and other chemicals.
Features & Benefits:
High Performance Cleaner
100% Plant Based Ingredients
Non-Toxic
Non-Toxic to Aquatic Life
100% GRAS Ingredients
Gentle to skin
No Indoor Air Pollution
Readily Biodegradable
Safe around pets and children
No Animal Testing
100% Recyclable Packaging
Ingredients:
Water, Plant based Alkyl Polyglycosides, food grade citric acid and food grade potassium sorbate.