Ecozone Coffee Machine Descaler

Unlike other descalers, Ecozone coffee machine cleaner and descaler has a non-toxic formula that works with all machine brands and types. The cleaner cuts through any limescale and coffee build up in the machine leaving you with a clean residue free machine. Our easy to use overnight formula cleans effectively leaving no taste or odour in your machine so you can enjoy great tasting coffee every time.
Features:
Suitable for all coffee machines including fully automatic
Removes coffee residue and limescale
Cost effective 5 applications bottle
Non-toxic it won't leave any chemical taste or smell behind
Saves you money and energy by improving performance.
Directions:
Make sure that there is no coffee in the machine and any water filters are removed
Pour 100ml into the water tank of your machine
Fill the tank with water
Run the machine 3 or 4 times then leave overnight
Empty the water tank, rinse and fill with clean water. Run this through 4 - 5 times and you are ready to go!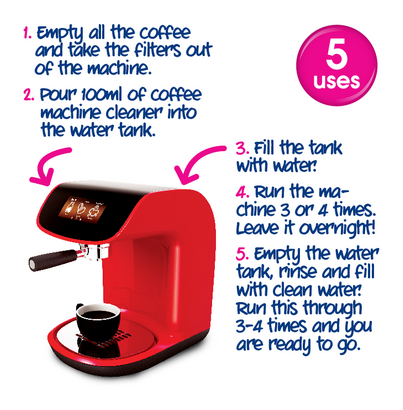 Ingredients:
Aqua, Citric acid (from lemon), Malic acid(from lemon), Alkyl-dimethyl-N-oxide(from coconut).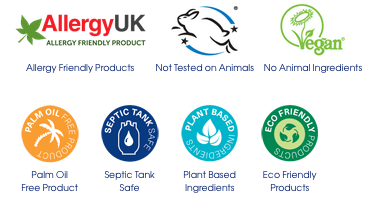 Similar Coffee & Tea Prep