Ecozone Fabric Conditioner Purity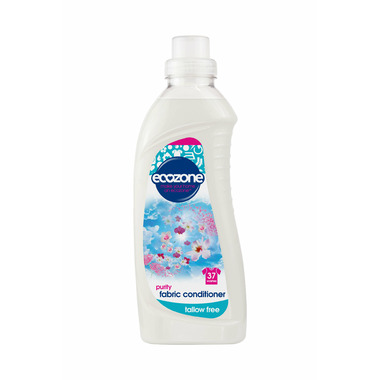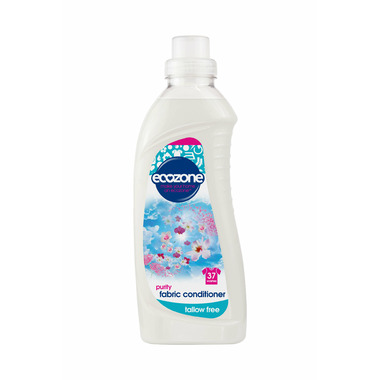 Ecozone Fabric Conditioner Purity
Ecozone fabric conditioner is tallow free. Tallow is a common ingredient extracted from rendered animal fat and it is used in most fabric conditioners. This fabric conditioner uses the power of natural plant extracts to keep your laundry lovingly soft. The pure ingredients keep fibres smoother so clothes feel gentle and soft against your skin with a delicate floral fragrance. It might seem like a big softy but its so powerful, it keeps on softening for up to 37 washes.
Free From:
Synthetic dyes
Petrochemical derived cleaning ingredients
Animal testing and ingredients
Directions: Check the care instructions on your clothes. Add a capful to the drawer of your washing machine. Press start and wash your clothes as normal It's even safe to use with septic tanks.
Ingredients: Bis (acyloxyethyl) Hydroxyetyl Methylammonium Methosulphate, Esterquat, Sorbic Acid, Perfume, Coumarin, Lyral.