Eden Organic Pumpkin Seeds
Dry Roasted & Salted
113 g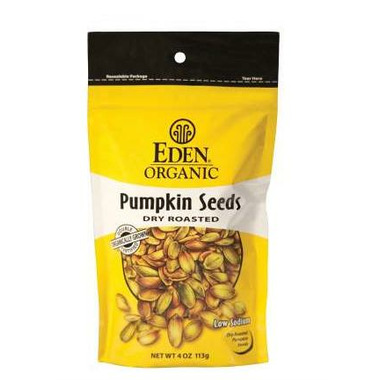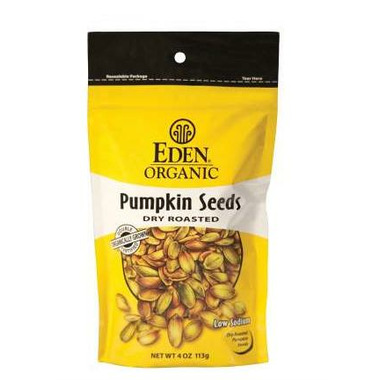 Eden Organic Pumpkin Seeds
Dry Roasted & Salted
113 g

These delicious dry roasted organic pumpkin seeds are lightly coated with a bit of Eden Organic's fine Atlantic sea salt. Eden Organic Pumpkin Seeds are low in sodium, cholesterol free and an excellent source of magnesium and dietary fiber. They're great for parties, camping, backpacking or a nutritious snack any time. Eden Organic Pumpkin Seeds are kosher, cholesterol free and rich in dietary fiber, protein, magnesium and arrive in a resalable package.

Ingredients: Organic Pumpkin Seeds, Sea Salt
Made on equipment that handles tree nuts and sesame seeds.
.