Element Botanicals Sweatshoppe Natural Deodorant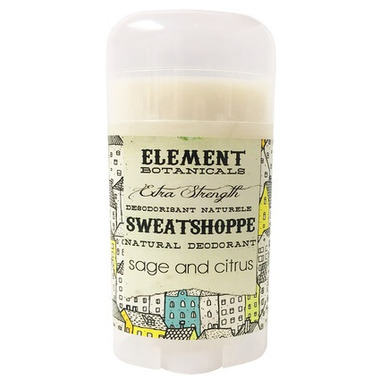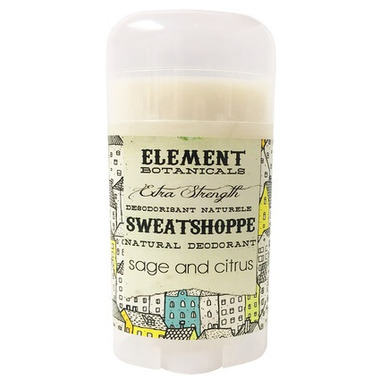 Element Botanicals Sweatshoppe Natural Deodorant
- We're sorry, this product is no longer available!
- Shop for other products in: Stick Deodorant

This hard working deodorant contains a hefty dose of bacteria killing, moisture absorbing naturally effective ingredients to keep you feeling and smelling fresh. The blend of gentle yet potent botanicals provide antioxidants to protect and soothe the skin while natural baking soda and zinc help to wick away and absorb moisture to leave you feeling fresh and protected. While an antibacterial ess ential oil blend features Sage, Citrus and Tea Tree to amp up the effectiveness and smell clean and fresh.
To Use: Apply less than you would a different brand. Trust us, just a couple swipes.
Baking Soda: Superior absorption and moisture control to help to keep you feeling fresh.
Zinc: Reacts with the odor causing fatty acids and renders them into odorless zinc salts. Zinc is anti bacterial and anti-inflammatory.
Botanical extracts: Selected botanicals including comfrey, calendula, plantain, rosehip and chamomile deliver nutrients and antioxidants to the skin to promote overall skin health.