Elvado Tahitian Lime Shave Cream Jar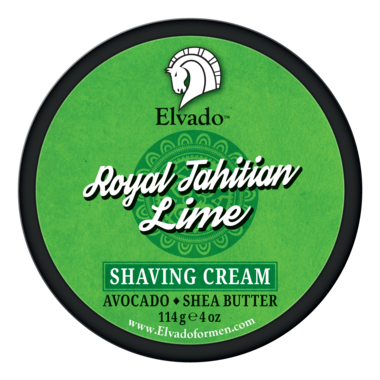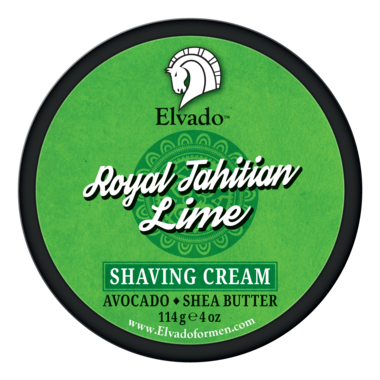 Elvado Tahitian Lime Shave Cream Jar
Gentlemen, each day you're subjecting your face to an assault of harmful chemicals, cheap detergents, harsh preservatives and synthetic fragrances. The Elvado Bio-Pure formulations are loaded with African Shea Butter and Avocado Oil that is especially healing and hydrating for skin. These Classic Shaving Creams provide a rich, creamy lather that lubricates your beard and leaves your skin feeling ultra-smooth. Healing Herbal Extracts and Pure Essential Oils are combine to create a natural moisturizing product with a natural fragrance.
Royal Tahitian Lime: Lime, Lemon, Rosewood & Wild Mint

Features:

100% Natural - 92% Organic Based Formulation, 100% Essential Oils, 10 Simply Superb Ingredients
Easy Application – apply with a Shave Brush
Premium Performance - Superior Razor Glide, Instant Creamy Lathering (with Shave Brush)
African Shea Butter & Avocado Oils - Natural healing properties provide intense moisture, promote cell renewal and protect against harmful UV rays. Excellent Post Shave Feel
TSA Travel Friendly - easily fits in most shaving kits

Pre-Shave Cream Approved – Use with your favourite Shave Soap for enhanced Glide, Slickness and Smooth Shaves
Refreshing and Pleasing - 100% E.O. Fragrance Blend Fir Needle and Jasmine
EcoCert Approved - Natural Preservative: Safe for Skin & the Environment
Ingredients: water, stearic acid*, myristic acid, cocos nucifera* (coconut oil), glycerin*, potassium hydroxide, sodium hydroxide, butyrospermum parkii ** (shea butter)*, persea gratissima** (avocado) oil, fragrance (100% e.o), sodium borate, glyceral caprylate and glycercal undecylenate**, allantoin.

Organic, Natural, No Animal Testing, Plant Based
Avoid Eye Contact. Discontinue use with irritation. Keep Away from Children.