Enfamil A+ Gentlease Refill Box
0-12 Months
2 x 471 g (942 g)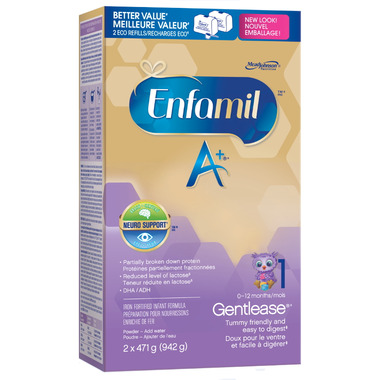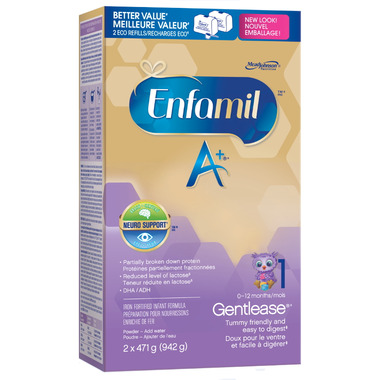 Enfamil A+ Gentlease Refill Box
0-12 Months
2 x 471 g (942 g)
This item is a final sale item. Returns cannot be accepted.
Enfamil A+ Gentlease is specially designed to be tummy friendly and easy to digest. Babies have developing digestive systems, and sometimes they have feeding issues. If you're thinking about switching baby formulas, talk to your doctor about Enfamil A+ Gentlease.
Features:
Contains a milk protein blend, patterned after breast milk, that has been partially broken down
Contains a reduced level of lactose
Contains DHA (an Omega-3 fat) at breast milk levels§ to support normal brain and eye development
​Breast feeding is best for babies and is preferred whenever possible.