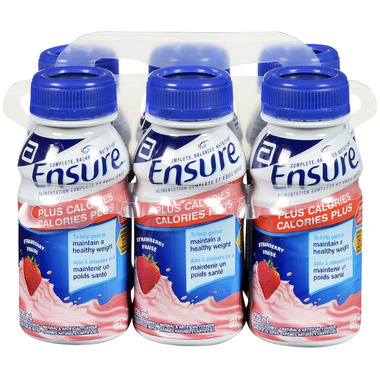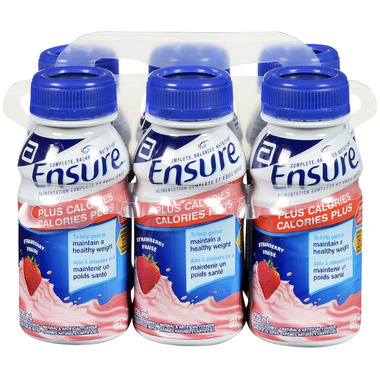 ENSURE PLUS CALORIES:

Source of 26 essential vitamins and minerals
Complete balanced nutrition
44% more protein and 105 more calories per bottle than regular Ensure
Gluten-free
Kosher
Convenient 235-mL resealable plastic bottle
Ideal if your nutritional goals include:
Helps maintain or gain weight
Manage flavour fatigue
Eat a low-residue diet
Increase nutrients intake
Increase energy
Help manage swallowing difficulties
Supplement meals
Ross:
more than a year ago
Great taste, albeit a little on the sweet side. Best not to have this when you're dehydrated.

It is not as thick in consistency as the chocolate Ensure but definitely can fill you up.

I would definitely recommend this to anyone seeking a refreshing meal replacement. The only thing would be to make sure you have it chilled / cold and never have it when you're super thirsty (as its a bit sweet).
Page
1