Envision Home Cookware Guards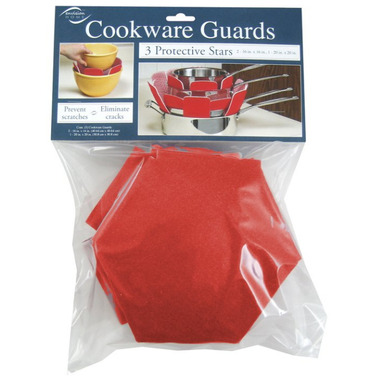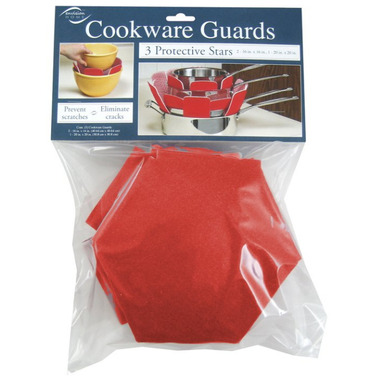 Envision Home Cookware Guards
Ideal for nested pots, pans, bakeware and bowls, the clever asterisk design and nonslip backing of these Cookware Guards provide perfect coverage inside and out for stacking and storage.
Features:
Package contains 3 guards (Two 16" diameter and one 20" diameter)
Protect your pots and pans from scratching and marring
Use between serving bowls to prevent chips and scratches
Prevent glass bowls and bakeware from "locking" together
Non-slip texture helps keep items from shifting when stored
Trim to fit and wipe clean with a damp cloth as needed
Use & Care:
For best results, wipe with a damp cloth as needed. Not dishwasher or washing machine safe. Caution: Cookware Guards should not be used as a pot holder, oven mitt or hot pad.