Envision Home Fruit & Veggie Drying Mat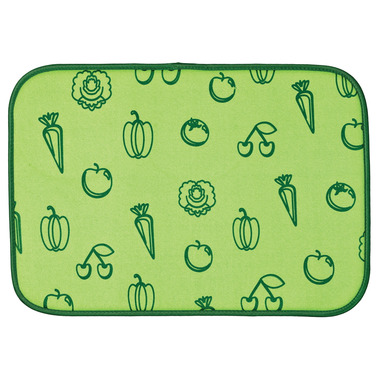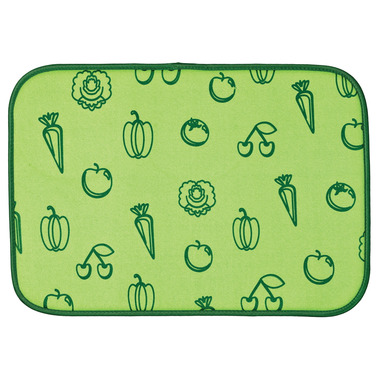 Envision Home Fruit & Veggie Drying Mat
This attractive produce-print mat is specially designed to absorb excess moisture from delicate, freshly washed fruit and veggies and to cushion against bruising. Eliminate wet counters and soggy towels forever!
Features:
Lime with a Chive Green print and satin trim
Cushions delicate produce to help prevent bruising
Superior absorbency; holds more than 4 times its weight in water
Enough space to dry a bag of apples or potatoes
Reversible and stores easily
Highly durable and machine washable in cold water with liquid detergent - tumble dry low
Use & Care:
For best results, allow the Fruit & Veggie Drying Mat to dry thoroughly between uses. Frequently machine wash separately, in cold water with a liquid detergent, and before first use. Tumble dry low. Do not iron. Do not use bleach, fabric softener or dryer sheets. Caution: The Envision Home Fruit & Veggie Drying Mat should not be used as a pot holder, oven mitt or hot pad.