Improves Concentration Levels
180 Capsules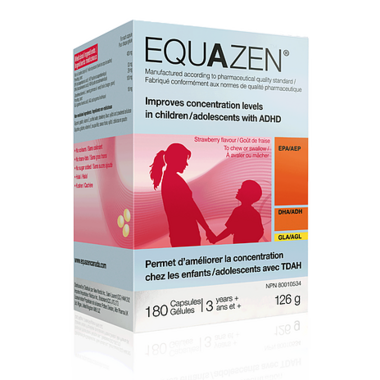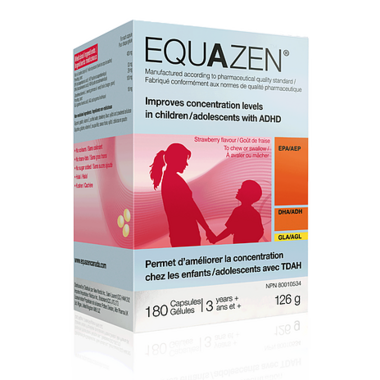 Equazen Eye Q
Improves Concentration Levels
180 Capsules
EQUAZEN eye q is an easy and convenient way to get a balanced intake of omega-3 and omega-6. EQUAZEN eye q represents a line of nutritional supplements with specific combinations of essential fatty acids. EQUAZEN eye q products are backed by strong scientific research aimed at furthering the understanding of essential fatty acids and their health benefits, not least in the treatment of ADHD and ADHD symptoms.
Improves concentration levels in children/adolescents with ADHD
Helps support cognitive health and/or brain function
Helps support the development of the brain, eyes and nerves in children and adolescents
Directions:
For ADHD: Take 6 tablets a day for the first three months. In some instances, you may lower the dosage to 2 tablets a day thereafter.
For cognitive performance: Take 2 tablets a day.
Leah:
more than a year ago
We tried this product when my son's Asthma doctor suggested an OM3 supplement to try and help his focus and attention. Starting with the high dose for only a month, we began to notice a difference. He use to cry just at the thought of writing - he would avoid it - even just writhing his name in a Birthday card seemed to pain him! Now he is writing with improved neatness and no more tears. We would purchase the product again. Or children need more health brain fats than they are getting!!! No scientific testing just simply a mother's observation of her child struggling needlessly.
Page
1