Ergogenics New Zealand Whey Pro-Series ISOLATE Unflavoured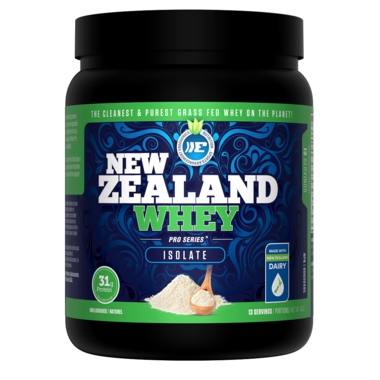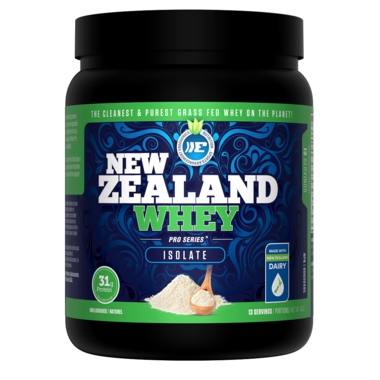 Ergogenics New Zealand Whey Pro-Series ISOLATE Unflavoured
Ergogenics Organic New Zealand Whey Pro-Series ISOLATE Unflavoured
The New Zealand Whey Pro-Series Isolate is designed for Active individuals, Seniors, and Lacto-Vegetarians. Ergogenics Nutrition Isolated formula only uses Cross Flow Microfiltration (CFM) processing, which results in a 100% undenatured whey protein product. Isolated whey also yields a high percentage of protein and contains NO Fat and Lactose. It is rapidly absorbed by the body because it's water soluble, making it ideal for Athletes and Seniors who break down muscle proteins at a quick rate. It will also benefit Lacto-Vegetarians who lack protein from their diet.
Features:
Supports antioxidant production (Glutathione precursors)
RNA and DNA repair
Improves liver function and red blood cell production
Improved the binding and safe removal of heavy metals
Wound healing
Supports growth of new muscle and the support of various immune functions
Ingredients:
ULTRA Cross Flow Microfiltration (CFM) whey protein isolate, enzyme blend (protase, lactase, amylase), vanilla bean extract, stevia.