Ergogenics Nutrition Organic Whole Greens Powder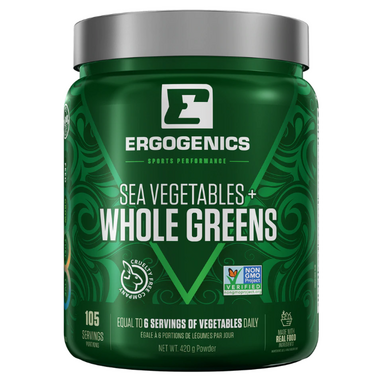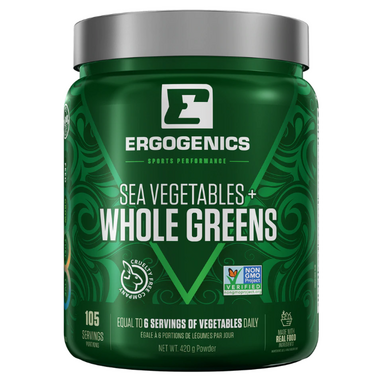 Ergogenics Nutrition Organic Whole Greens Powder
Ergogenics Nutrition Organic Whole Greens Powder is derived from organically-grown, nutrient-dense green superfoods. It's freeze-dried RAW to prevent nutrient loss, resulting in a broad spectrum of nutritional benefits. Free of pesticides, fertilizers, GMO's, and the use of solvents.
Features:
Organic Whole Greens has the highest concentration of easily digestible nutrients, fat burning compounds, vitamins and minerals to protect and heal the body
It contains a wide array of beneficial substances including proteins and protective phytochemicals which improves the immune system and detoxification
It also aids the digestive system and more effectively protects you against disease and illness
Directions:
Take 1 Teaspoon (3.5g) per day
Ingredients:
Spirulina (Spirulina Platensis), Moringa (Moringa Oleifera), Chlorella (Chlorella Vulgaris), Kale (Brassica Oleracea Var.Viridis), Barley Grass Juice (Hordeum Vulgare), Wheat Grass (Triticum Aestivum), Alfalfa (Medicago Sativa), Broccoli Floret (Brassica Oleracea Var. Italica), Cabbage (Brassica Oleracea Var. Capitata), Spinach (Spinacia Oleracea), Wakame (Alaria Esculanta), Matcha Green Tea.