Ethnoscience Authentic Tibetan Goji Berries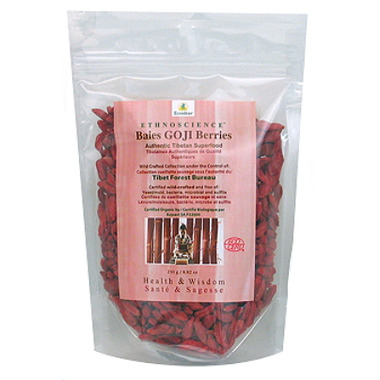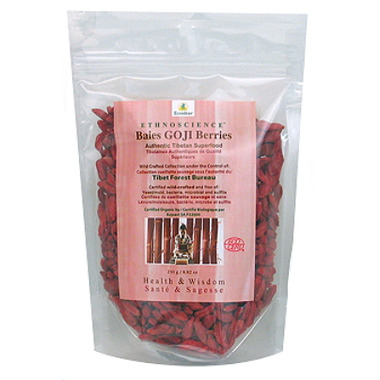 Ethnoscience Authentic Tibetan Goji Berries
Ethnoscience™ Authentic Tibetan Goji Berries are considered to be one of the world's richest nutrient food and most potent antioxidant. They contain 19 amino acids, 27 trace minerals, vitamin E, B1, B2, B6, and C. They are certified to be free of yeast/mold, microbial bacteria and sulfate.

The recommended daily intake of Goji Berries is a small handful (20 to 30g).

They can be eaten as a dry or wet snack (after being soaked overnight). Mix them into cereals, yogurt or blend them into smoothies. Also, add to recipes for muffins and breads or add to soup for a unique added flavour.

Ingredients: Tibetan Goji Berries (Lycium Barbarum).

Chris:
more than a year ago
I love Goji berries. I'm not one to take very good care of my nutrition, so I try to stock up on things that will keep and are good for me. When I ate some of these berries, I got a little "hit" - which is not unusual when I eat something I'm deficient in. So I'm staying with the Goji berries. I add trail mix and dried bananas in a sealable bowl. It keeps and it takes me a month to snack through the whole thing. And the Goji berries are delicious. I'm very pleased.
Page
1