Euro Cuisine Automatic Yogurt Maker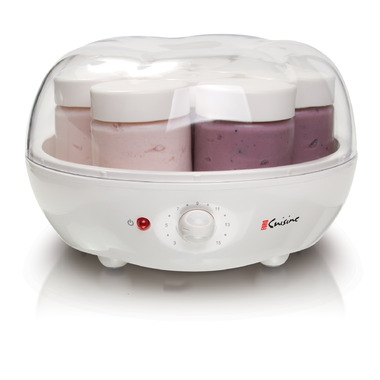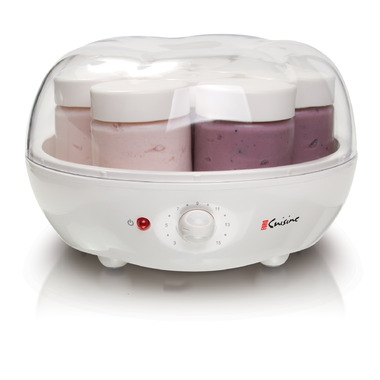 Euro Cuisine Automatic Yogurt Maker
- We're sorry, this product is no longer available!
- Shop for other products in: Specialty Appliances

The Automatic Yogurt Maker from Euro Cuisine is reliable and temperature controlled. The YM100 model has an automatic shut-off function timer that turns off the unit automatically at the end of the cooking cycle.
The yogurt maker includes 6oz glass jars that can make up to 42-oz of yogurt and gives you the option of making seven different flavours at a time. This unit easily produces yogurt using the freshest ingredients without any artificial additive or preservatives!
Each glass jar comes with a screw top lid for easy storage after the yogurt is made. The glass jars are dishwasher safe.
Features:
Prepares all-natural, rich and creamy yogurt
Allows you to control sweetness, ingredients, fat content, and thickness of yogurt
Make up to 42 ounces of yogurt
Clear lid allows for viewing of cooking process
Seven – 6oz Glass containers allows for making up to seven different types of yogurt at once
Lids for glass containers provide airtight storage in the refrigerator
Glass Jars are dishwasher safe
Three-year warranty from Euro Cuisine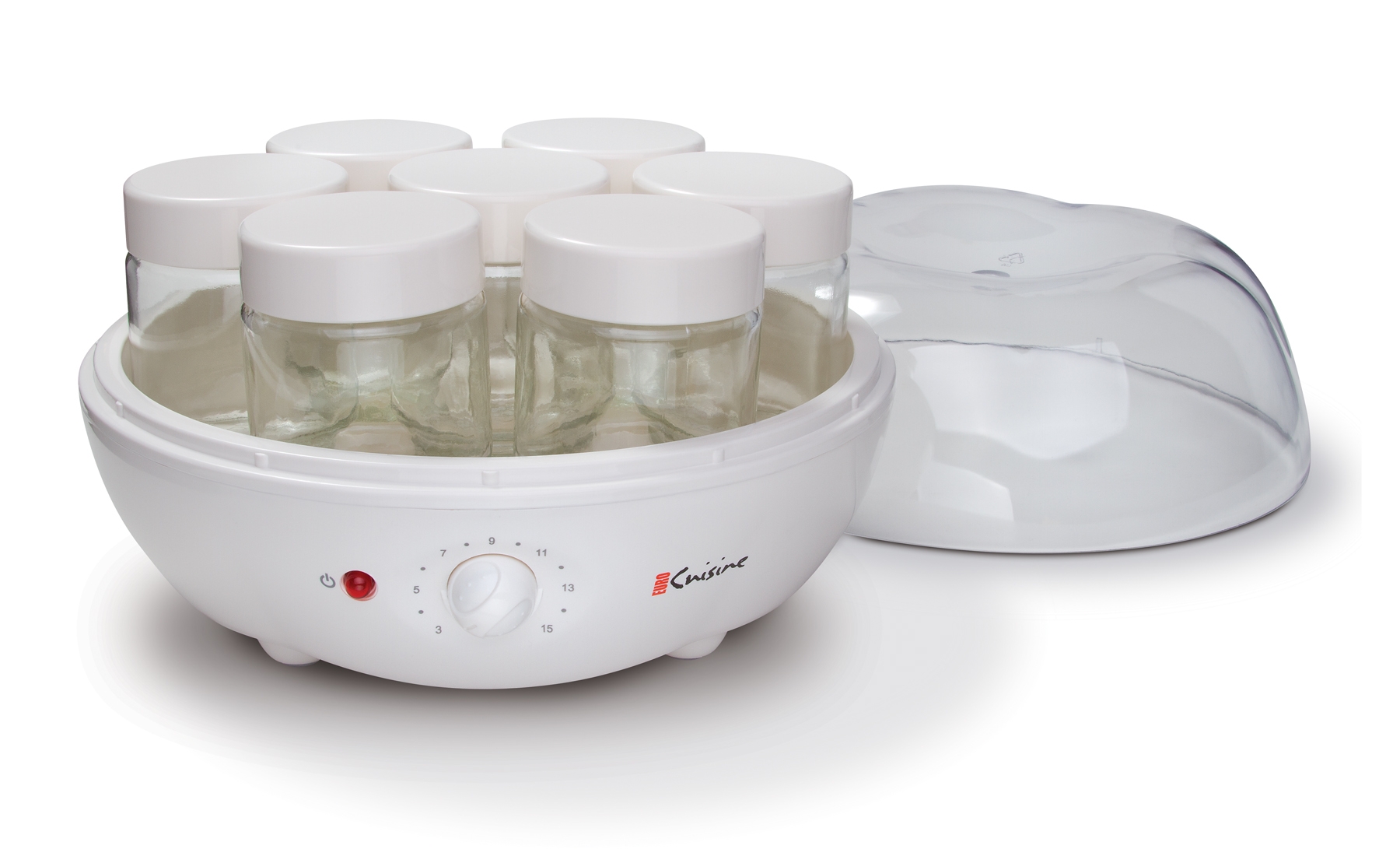 Rachel:
more than a year ago
I bought one of these yogurt makers a few years ago and it got me started making yogurt consistently ever since. It makes yogurt making very easy and fool-proof since it regulates the temperature for you. I stopped using mine when I bought a large dehydrator and now use giant mason jars and make 4L of yogurt at a time (I have a big family). This particular yogurt maker is perfect for families that eat less yogurt or smaller families of 4 or less. You can even make each cup a different flavour! Vanilla, blueberry, strawberry, a combo... It's great to experiment with!
Page
1