EveryDay Coconut Super Hydrating Body Wash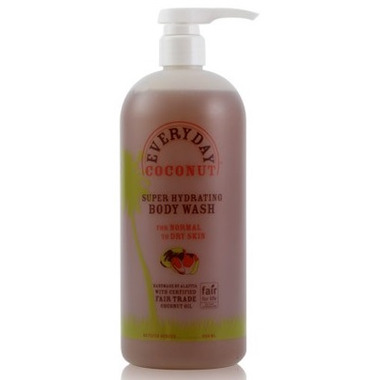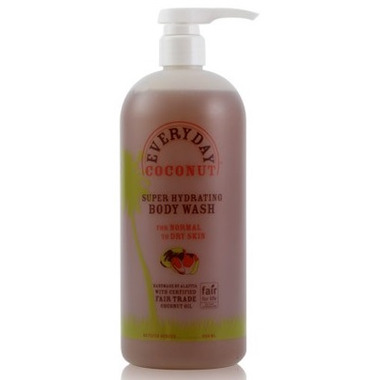 EveryDay Coconut Super Hydrating Body Wash
This Super Hydrating Body Wash gently cleanses away everyday pollutants and grime with a rich, long-lasting lather. Skin nourishing formula combines the essential amino acids, vitamins and minerals of coconut water with potent antioxidant protection of coffee berry extract.
EveryDay Coconut provides Fair Trade quality yet affordable products for the entire family. Their products are handcrafted by Alaffia with certified Fair Trade Coconut Oil and Coconut Water from Alaffia's Coconut Oil Cooperative in Southern Togo, West Africa. EveryDay Coconut's products are 100% natural and free of Sodium Lauryl Sulfate, synthetic fragrance, animal testing, refined oil, parabens and gluten. Their domestically sourced packaging is both Pthalate and BPA free.
Ingredients: Coconut Water*, Coffee Berry Extract, Saponified Virgin Coconut Oil*, Lauryl Glucoside, Decyl Glucoside, Copra Extract.
*Certified Fair for Life – Social and Fair Trade by IMO.