Fig + Yarrow Rose Rhassoul Clay Mask
specially blended for mature, dry and sensitive skin
1.2oz Jar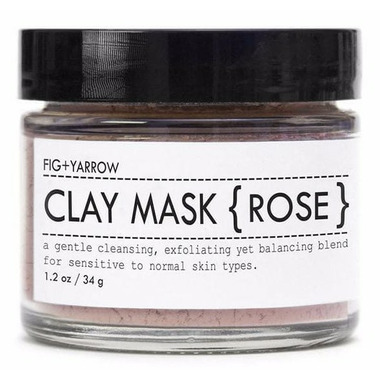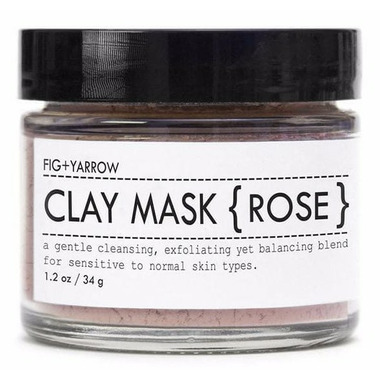 Fig + Yarrow Rose Rhassoul Clay Mask
specially blended for mature, dry and sensitive skin
1.2oz Jar
Fig + Yarrow's Clay Masks are powder-like dry blend of clays, herbs and essential oils.Clay Masks were used in beauty treatments since ancient times, clay is a natural gift from the earth that draws out impurities and toxins with its naturally absorptive abilities.

Features:

A gently cleansing, deeply hydrating formula, specially blended for mature, dry and sensitive skin.

Rose clay contains iron oxide which draws out impurities without depleting skin's moisture and boosts circulation; fighting the signs of aging and promoting a youthful, healthy appearance

Moroccan lava clay contains a high percentage of silica, magnesium, potassium and calcium, which are helpful in the reduction of skin dryness and flakiness.

Balancing and beautifying, rosewood oil improves skin's condition and imparts a calming scent
All clays are good for approximately 30 uses
Directions: Use a small amount of clay mask powder base and add any combination of plain yogurt, honey, liquid aloe or pure water to achieve desired consistency; apply to skin & allow to set until dry. Wash completely.
Ingredients: Kaolinite (rose clay), rhassoul clay (Morroccan lava clay), Rosa centifolia (rose) petals, Aniba rosaeodora (rosewood) essential oil.
Organic, Natural, Vegan, Fair Trade