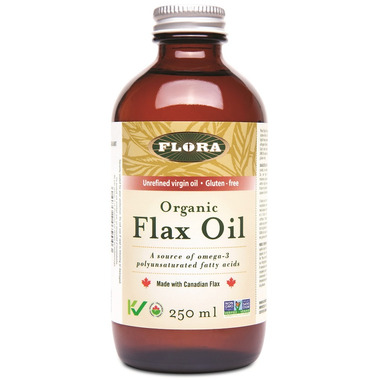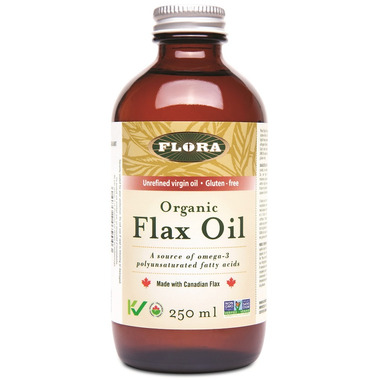 Flora Flax Oil




This item is a final sale item. Returns cannot be accepted.
Flax Oil is the richest plant source of omega-3 fatty acids. The superior choice for obtaining omega-3s, Flax Oil is, not only better tasting than fish oil, but is also less expensive, does not contain ocean-borne contaminants and is produced from a readily renewable resource. This vegetarian oil is certified gluten-free and Non-GMO.
Features:
Made from flax, the richest plant source of the essential omega-3 fatty acid alpha-linolenic acid (ALA)
Certified gluten-free and non-GMO through independent laboratory testing
Produced from a readily renewable natural resource
Free of ocean-borne contaminants
100% Organic Flax Oil
Use uncooked only (on salads, on cooked foods, in yogurt, etc). Do not heat Flax Oil. For optimal freshness, keep refrigerated and consume within 8 weeks of opening. Can be frozen to prolong shelf life. Globules may appear at low temperatures.
Keep Refrigerated. Manufacturer recommends storage at room temperature for no longer than 5 days. Vegetarian, Vegan, Gluten Free, Yeast Free, Dairy Free, Certified Organic, Kosher, Non GMO Verified