FlorastoreMax Daily Probiotic Supplement Extra Strength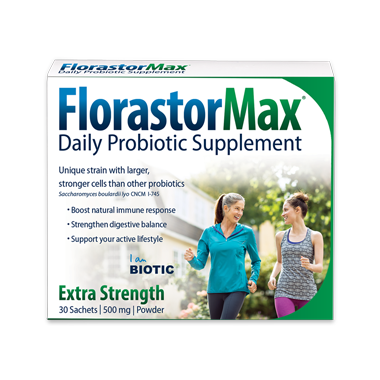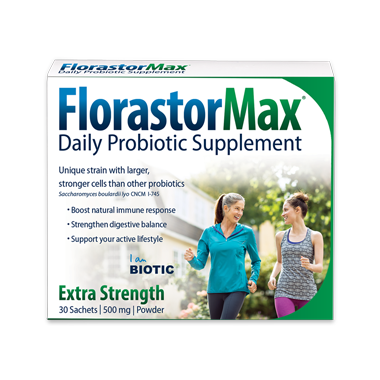 FlorastoreMax Daily Probiotic Supplement Extra Strength
FlorastorMax helps give your digestive system an extra boost during times of intestinal discomfort. Each powder sachet contains double the dose of one Florastor capsule and is naturally sweetened with vanilla flavoring. A great alternative for adults with difficulty swallowing capsules.
Made with natural ingredients that are vegetarian, gluten-free, and appropriate for lactose intolerance, Florastor probiotics complement your healthy and active lifestyle.
Features:
Boosts natural immune response
Strengthens digestive balance
Supports your active lifestyle
Suggested Use:
Take 1 sachet 1–2 times daily. Mix the powder into your favorite food or beverage.
Please be advised that Well.ca follows manufacturer guidelines for storing & shipping probiotics.