FOCUSfactor Factor Kids Cognitive Health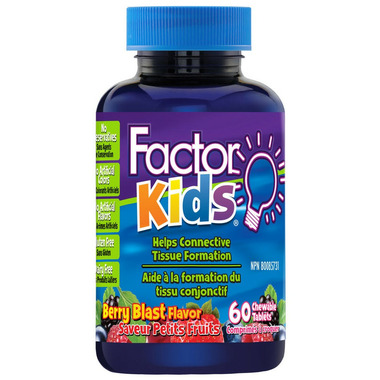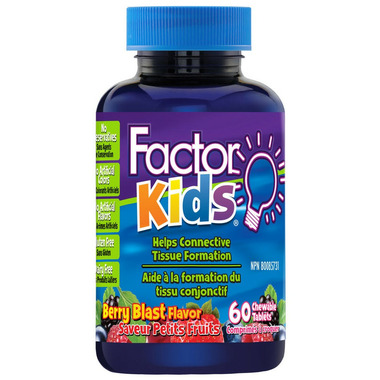 FOCUSfactor Factor Kids Cognitive Health
Factor Kids formula is a Complete Daily Chewable Mutivitamin and Neuro Nutrients that helps support healthy brain function.
Features
FACTOR KIDS - Our chewable tablets helps connection tissue formation for improved cognitive function Children 6 years and older, 2 tablets per day

QUALITY INGREDIENTS - Our patented formula contains NO artificial colorings, fillers, sweetners, fragrances or perservatives
GREAT TASTING & ALLERGY FREE - Kids will love these berry blast flavoured chewable vitamins formulated with choline to help support healthy brain function
Recommended Use: As a dietary supplement for children 4 and over, chew 2 tablets per day with food.
Ingredients
Amount Per Serving %DV

Calories 10
Total Carbohydrates 2g 1%**
- Sugars 2g *
Vitamin C (as Ascorbic Acid and Ascorbyl Palmitate) 20mg 50%
Vitamin D3 (as Cholecalciferol) 200IU 50%
Vitamin E (as Natural d-alpha Tocopheryl Acetate) 8IU 27%
Vitamin B12 (as Cyanocobalamin) 5.5mcg 92%
Phosphatidylcholine (from Soy) 25mg *
Phosphatidylserine (from Soy) 10mg *

** Percent Daily Values are based on a 2,000 calorie diet.

* Daily Value (DV) not established.