Folgers Gourmet Selections Single Serve Capsules
Caramel Drizzle Medium Roast
12 Cups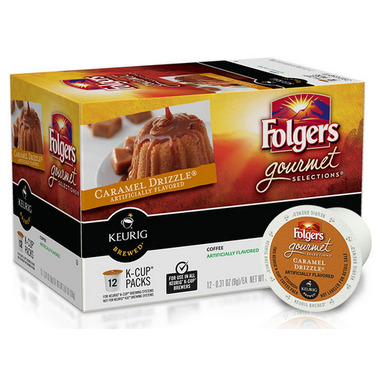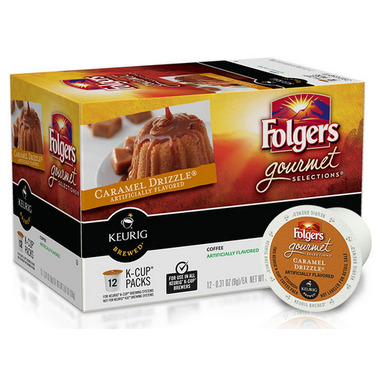 Folgers Gourmet Selections Single Serve Capsules
Caramel Drizzle Medium Roast
12 Cups
Folgers Gourmet Selections Caramel Drizzle K-Cups are rich, creamy, buttery... this caramel coffee has everything you could want in a cup of giddyup.

Caramel Drizzle® is our idea of perfection. Soft, smooth caramel flavor with a warm finish and taste that's so good it can only be Folgers Gourmet Selections®.

Slip into a delicious daydream as you enjoy the sweet aroma and soft, buttery caramel flavor of our Folgers Gourmet Selections® Caramel Drizzle® flavored coffee. Brewed for the coffee lover with a soft spot for sweets, each sip perfectly pairs together the decadence you desire and the coffee you love.

Compatible with Keurig® coffee makers. Includes 12 single serve coffee pods.