Forta Fertility Formulated for Women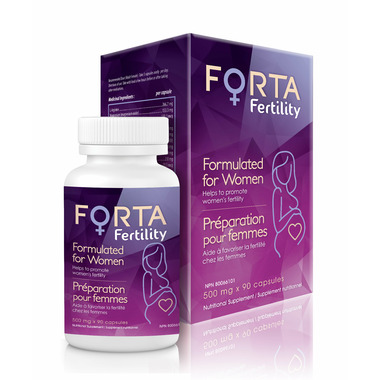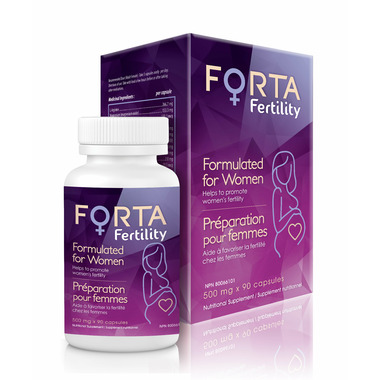 Forta Fertility Formulated for Women
- We're sorry, this product is no longer available!
- Shop for other products in: Fertility

Forta Fertility Formulated for Women helps to promote women's fertility and supports good hormone balance and normal ovulation.
Features:
Helps maintain healthy uterine lining
Folic acid to assist in the reduction of neural tube defects
Helps reproductive help by repairing oxidative damage due to aging and environmental toxins
Recommended Dosage:
Adult Female: Take 3 capsules orally per day. Directions for Use: Take wit food a few hours before or after taking other medications.
Ingredients:
L-Arginine, Magnesium, Folate, Green Tea Extract, Vitex agnus - Chasteberry fruit, Vitamin E, Zinc, Iron, Vitamin B6, Selenium, Vitamin B12
Caution:
Do not use if you have had a heart attack/myocardial infarction. Caution and Warnings: Consult a healthcare practitioner prior to use if you are pregnant or breastfeeding, if your cardiovascular condition worsens, if you have a renal/kidney disease or if you are following a low protein diet, if you suffer from cardiovascular disease and are attempting an increase in physical activity, if you are taking medication for cardiovascular diseases, and/or blood thinners, if you are taking hormone-containing medications such as progesterone preparations, oral contraceptives or hormone replacement therapy, if you have iron deficiency, liver disorder or develop symptoms of liver trouble (such as abdominal pain, dark urine or jaundice). Keep our of reach of children. There is enough in this package to seriously harm a child. If you suffer from a cardiovascular disease, consult a healthcare practitioner for use beyond 6 weeks. Consult a healthcare practitioner for use beyond 12 weeks.