Four O'Clock Passionflower & Valerian Tea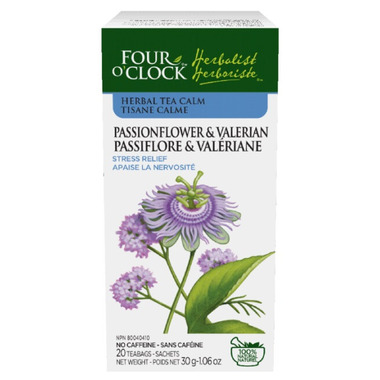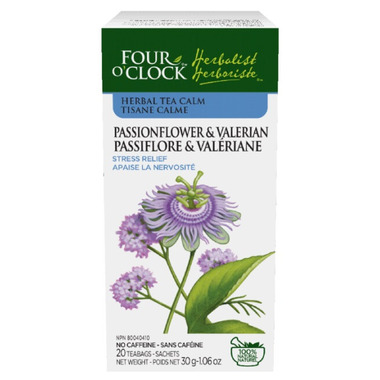 Four O'Clock Passionflower & Valerian Tea
The PASSION FLOWER and VALERIAN herbal tea is recommended for people with moderate to high insomnia. This unique mixture contains sedative ingredients: linden flowers, valerian root, chamomile as well as passion flower. This composition makes this herbal tea very effective at fighting sleep disorders caused by stress, restlessness and anxiety. It is recommended to drink this tea in the evening a few hours before bed.

Ingredients: Chamomile, chicory, citrus (peels), lemon grass (herbe), hops (strobiles cut), passionflower (herb), linden, valerian

MEDICINAL INGREDIENTS: Chamomile flowers (Matricaria chamomilla), linden flowers (Tilia cordata), passionflower herb top (Passiflora incarnata), hops strobiles (Humulus lupulus), valerian root (Valeriana officinalis).
NON-MEDICINAL INGREDIENTS: Citric acid, roasted chicory root, lemon peels, lemongrass herb, natural citrus flavour.