Four Sigmatic Hydration Blend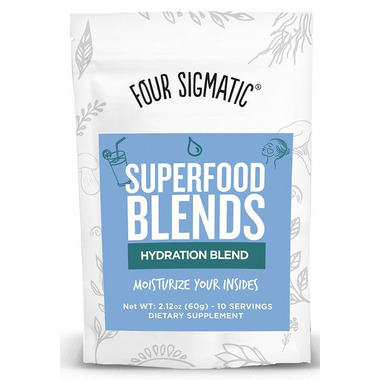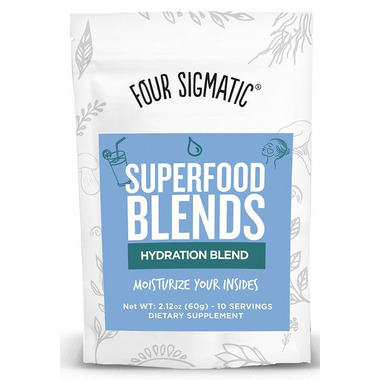 Four Sigmatic Hydration Blend
Moisturize your body from the inside. Tremella has the potential to help the body produce its own HA which can support skin and joint hydration. This Blend also includes blectrolytes from Coconut juice, vitamin C from Acerola, antioxidant properties from Sea Buckthorn and is sweetened with a low glycemic sweetener, Monk Fruit extract.
Features:
Lemon is maybe the most underrated superfood, almost too simple for people to appreciate. It is a great hydrator and don't let its acidic nature fool you, lemon could actually help balance pH. Lemon water is one of the best ways to start the day.
Acerola is one of our favorite sources of Vitamin C. It can support vision, which is much needed in the modern world where we stare at screens all day long.
The sea buckthorn berry is a great source of antioxidant properties. It could support skin by aiding in maintaining mucous membranes and supports immune functions.
Tremella mushroom definitely wins the prize for the #1 beauty mushroom. Tremella could help the body produce hyaluronic acid, or "HA". This is a naturally occurring substance produced by the body and found predominantly in the joints, where it acts as a cushion, and in the eyes and skin. Over time, our body's ability to produce its own HA may diminish, resulting in dryer skin and achy joints. Tremella's potential to support the body produce its own HA could support skin and joint hydration.
Directions:
Using the Hydration Blend couldn't be easier, simply add 1.5 teaspoons to your favorite hot drink, juice, smoothie, sports drink, chocolate or your favorite recipe, any time of day! Sip in the morning, throughout the day, and be sure to drink a double dose during travel to keep the body happy and hydrated. It's also great after a night out on the town.
Ingredients:
Lemon juice powder, Sea buckthorn juice powder, Acerola cherry extract, Coconut juice powder, Tremella dual-extract, and Monk Fruit extract.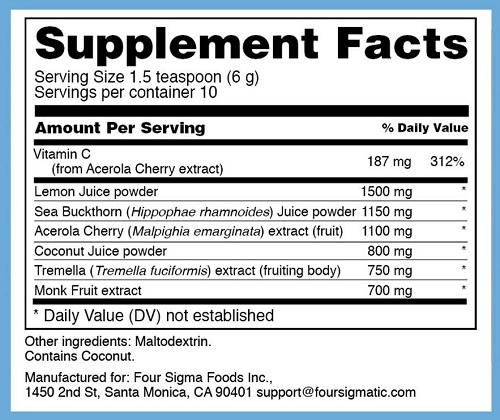 Vegan, gluten-free, GMO-free, and no additives or preservatives.WARNING: Consuming this product can expose you to chemicals including Acrylamide, which is known to the State of California to cause cancer and birth defects or other reproductive harm. For more information go to www.P65Warnings.ca.gov/food.