Franklin & Sons Sicilian Lemon Tonic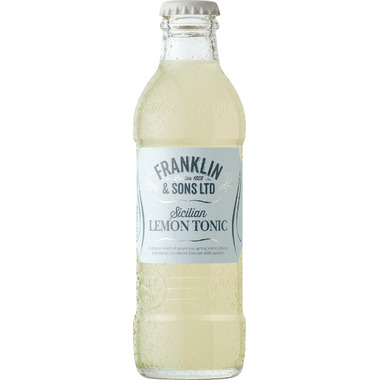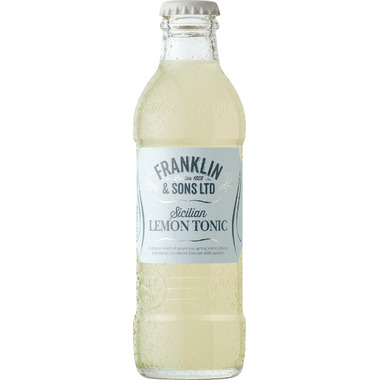 Franklin & Sons Sicilian Lemon Tonic
Franklin & Sons Sicilian Lemon Tonic uses the peel and flesh of Sicilian lemons, making sure all the zesty oils are captured. With the bitterness of quinine, the lemon tonic pairs perfectly with gin. Contains no artificial colours, flavours or sweeteners and no preservatives.
Each Franklin & Sons soft drink is created to perfectly match with delicious meals for every occasion. The introduction of a tertiary culinary ingredient within each recipe, combined with only a subtle carbonation, ensures the drink delivers the highest quality effervescence for pairing with food, as well as creating a perfectly balanced standalone refreshment.

Ingredients:
Sparkling spring water, sugar, lemon fruit (4%), citric acid, natural flavors with quinine, gum acacia, ascorbic acid.