Franklin & Sons Sicilian Lemonade & English Elderflower with Juniper Soda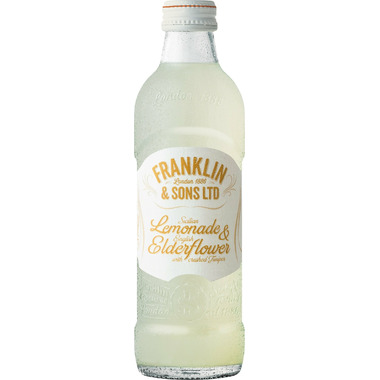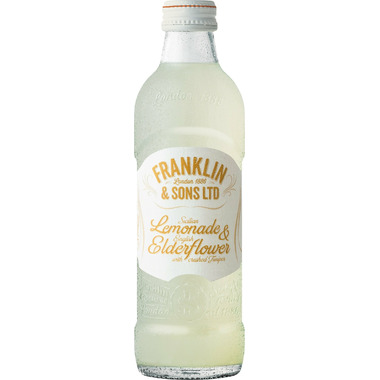 Franklin & Sons Sicilian Lemonade & English Elderflower with Juniper Soda
Opens with a burst of citrus, balanced with a hint of crushed Juniper which subtly and gently fades to the refreshing, floral tones of Elderflower. Contains no artificial colours, flavours or sweeteners and no preservatives.

Each Franklin & Sons soft drink is created to perfectly match with delicious meals for every occasion. The introduction of a tertiary culinary ingredient within each recipe, combined with only a subtle carbonation, ensures the drink delivers the highest quality effervescence for pairing with food, as well as creating a perfectly balanced standalone refreshment.

Ingredients: Sparkling water, lemon juice from concentrate (10%), sugar, elder blossom extract, lemon pulp, natural flavoring, ascorbic acid, gum acacia.