Franklin Sports Shoot Again Basketball Game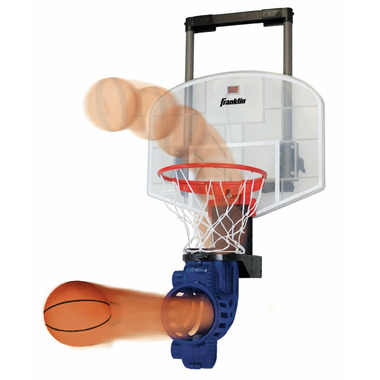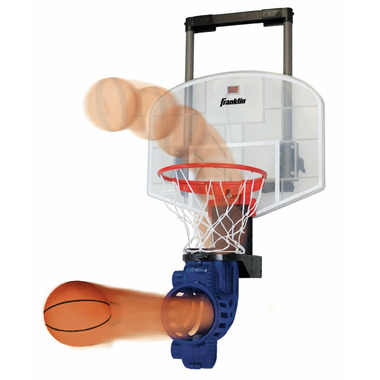 Franklin Sports Shoot Again Basketball Game
Become a free throw pro with Franklin's Shoot Again Basketball Set. Whether it's a bedroom or office, this mini hoop instantly turns any room into a basketball court.
Features:
Authentic basketball with a automatic ball feeding system
Improve your game with repetitive shooting action
Electronic scoring and time clock
Height adjustment feature makes the game fun for all ages
Ball return manually rotates 180 degrees to take shots from all position
Includes 1 foam basketball
Fits on almost any door
Requires 4 "C" size alkaline batteries (not included)
Backboard size: 28" x 17" X 13"