Fun Factory Battery+ Diva Dolphin Blue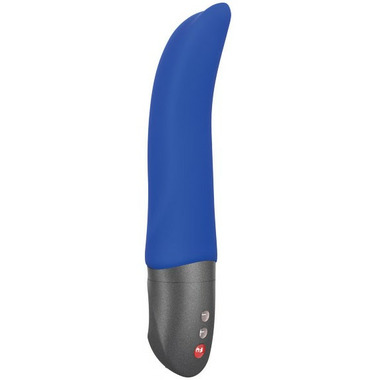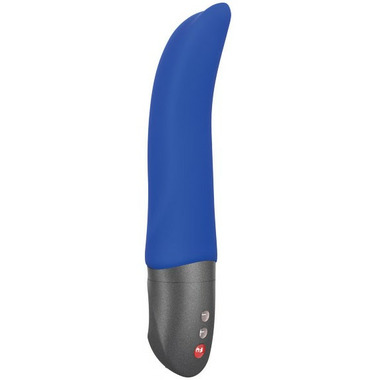 Fun Factory Battery+ Diva Dolphin Blue
A classic FUN FACTORY shape revamped with the groundbreaking BATTERY+ motor. DIVA DOLPHIN has the most powerful vibration of any battery-operated toy, and can take both regular and rechargeable batteries, for an eco-conscious toy that never needs to wait on a charge. Love rechargeable toys? BATTERY+ smart charging technology lets you charge rechargeable batteries inside the toy when you upgrade with the HYBRID KIT. Yup, Fun Factory has invented and patented a completely new technology so that you can use a powerful vibrator whenever you want to.
Features
:
Smart charging technology distinguishes between regular and rechargeable batteries
Deep, rumbling vibration
Use as soon as you get home!
Steady power throughout the battery life
4 vibration intensities and 6 vibration rhythms give diverse pleasures.
Lock function for easy travel
Quiet & discreet
Intuitive button control
Easy on/off with FUN button
LED charge indicator light
Upgrade with our HYBRID KIT
It's submersible waterproof!
19.4 cm - diameter: 1.5 - 3.6 cm, 180 g
Designed and handcrafted in Germany
Unmatched Strength
DIVA DOLPHIN offers a deep, rumbling vibration that's comparable to our most popular rechargeable toys, with all the on-the-spot convenience of batteries. Unlike other battery toys, though, this vibe keeps the same level of power from beginning to end, never petering out as the battery runs out of juice.


Ultimate Convenience
Got some standard batteries in the remote? You're good to go. Feeling eco-friendly? This vibe takes rechargeable batteries as well. Wish you never had to change the batteries? Upgrade with a HYBRID KIT, and charge your batteries inside the toy! The smart charging technology can tell the difference between regular and rechargeable batteries, for a hassle-free charge.

Inviting Shape
DIVA DOLPHIN's design isn't just playful: it's also perfect for lots of different kinds of play, from penetration to targeted external vibration.


Satisfaction Now
Use the DIVA DOLPHIN on your schedule — not just when you remember to charge it. Thanks to the convenience of batteries, this toy is always ready to play.


Store Discreetly
Even if you're using rechargeable batteries, you can charge them separately from the toy, leaving you free to keep the DIVA DOLPHIN hidden in your nightstand.