Fun Factory Battery+ Mr. Boss Pink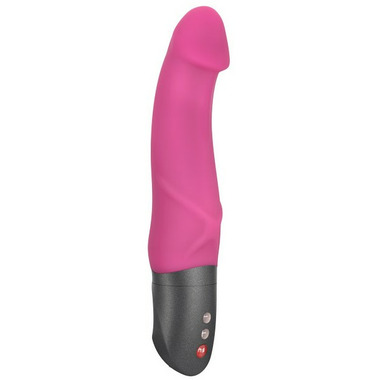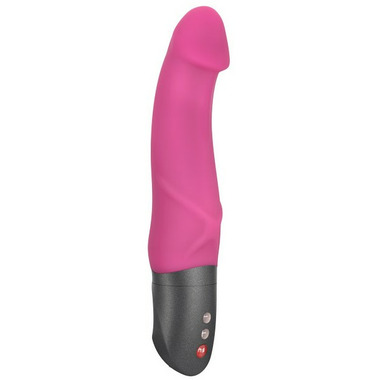 Fun Factory Battery+ Mr. Boss Pink
Fun Factory has fixed all of the disadvantages of battery toys, kept the advantages, and added some more! MR BOSS, from their game-changing BATTERY+ line, has the most powerful battery-operated motor on the market, takes standard or rechargeable batteries (and knows the difference between them), and can even be effectively upgraded to a rechargeable toy with the addition of a HYBRID KIT if you decide you want to make the switch. That's right, they have invented patented new technology to change your relationship to your vibrator in ways you'll love.

Features:

Smart charging technology distinguishes between regular and rechargeable batteries
Upgrade with the HYBRID KIT
Deep, rumbling vibration
Use as soon as you get home!
4 vibration intensities and 6 vibration rhythms give diverse pleasures.
About 1 hour continuous play on highest setting
Lock function for easy travel
It's submersible waterproof!
made with 100% medical-grade silicone!
Quiet & discreet
Intuitive button control
Easy on/off with FUN button
LED charge indicator light
20.2 cm - Diameter: 1.7 - 4.0 cm, 222 g
Designed and handcrafted in Germany

Super Strength
MR BOSS offers seriously strong vibration that's comparable to your favorite rechargeable toy. Its deep, rumbling, bass tone quality is exactly what many people need to reach climax. Unlike other battery toys, it even maintains a steady level of power throughout the entire battery life, for FUN until the very end!

Pick Your Power
You've never tried a toy like this before. MR BOSS uses standard batteries or rechargeable batteries, for the perfect blend of convenience and green power. With the addition of the HYBRID KIT, you can even recharge your batteries inside the toy, just like recharging a motor. The smart charging technology can tell the difference between regular and rechargeable batteries, for a hassle-free charge.

Realistic Shape
The G-spot-pleasing shape of the bestselling BIG BOSS is scaled down to a size even more of you will love. The appealing realism and stimulating ridge remains the same.

Instant Satisfaction
Want to use this toy right away? Only use a vibrator once in a while? MR BOSS solves the problem of thinking ahead. As long as you have a fresh set of batteries, this vibe is good to go. (You can even steal them out of your remote if you need to!)

Store Discreetly
Even if you're using rechargeable batteries, you can charge them separately from the toy, leaving you free to keep the MR BOSS hidden in your nightstand.