Funky Fluff Hang Pail Thunderstruck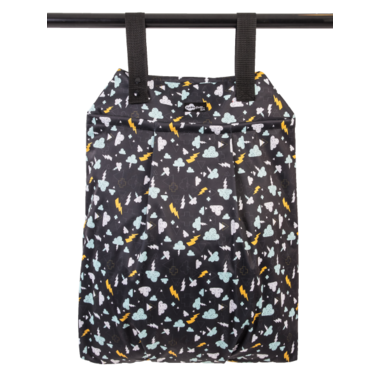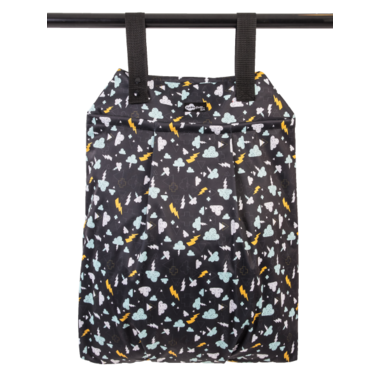 Funky Fluff Hang Pail Thunderstruck
Funky Fluff Hanging Diaper Pail is a smart solution for tight spaces or those who prefer not to use a traditional diaper pail with a liner. It is perfect for storing diapers between washes, traveling with cloth or as a laundry bag for the whole family.
Features:
Innovative convertible handles provide multiple hanging options with the use of double snaps. Simply unsnap handles to change hanging position
Wide and sturdy double handles make the bag easy to carry
Hang it anywhere: door knobs, towel rails, door hangers, hooks.
Pleated front opens out and provides expanded storage capacity
Made with two layers of polyester interlock with laminate in the middle making the fabric extremely durable.
Holds approximately 18-20 diapers
17" x 27" x 5" plus expandable front

TG:
about a month ago
I'm super happy with these hang pails! They are big enough for 3-4 days of diapers, they open nicely when you unzip them, you just throw them in the wash with the diapers (I got 2 so I always have a clean one ready to go) and they are handy for traveling. I used 3M hooks to put them up on the wall so I don't have to fix holes and I haven't had any issues. Love them!
Page
1