Gaiam Classic Balance Ball Chair with DVD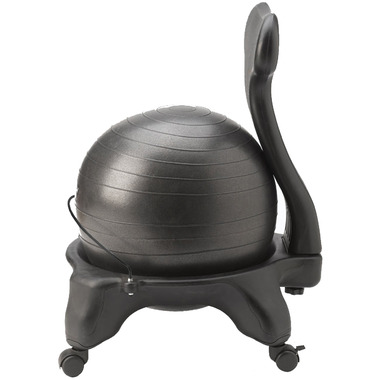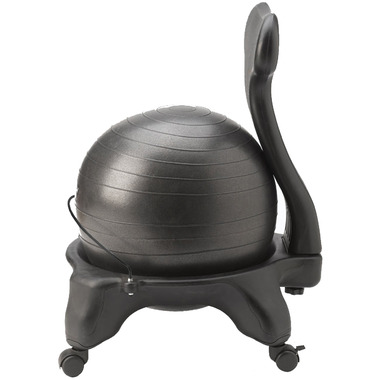 Gaiam Classic Balance Ball Chair with DVD
The Gaiam Balance Ball Chair with DVDs continues to be a favorite for many customers. It's revolutionary in that it offers health and fitness benefits while you sit at home or in the office. Designed for people between 5' and 5' 11" tall, this unique chair employs the same balance ball used in your workout routine, but with an adjustable support bar, easy-glide casters, an air pump, and a desktop guide to help keep you moving. Designed by leading health and fitness experts, the Gaiam Balance Ball Chair with DVD helps relieve pain and promote proper spinal alignment, posture, a healthier back, and overall well-being.
Get fit while you sit!
Includes:
A 52 cm (20.5") removable BalanceBall
A support bar
Easy-glide, lockable, castor wheels
An air pump
Desktop exercise to get you moving
BalanceBall for Weight Loss DVD (55 minutes)
Chair Dimensions:
Width: (22")
Height: (31")
Diameter: (22")
Weight: 13 lbs.
Weight Limit:
300 lbs.

Designed for heights between 5' – 5' 11"