Gardener's Dream Lip Saver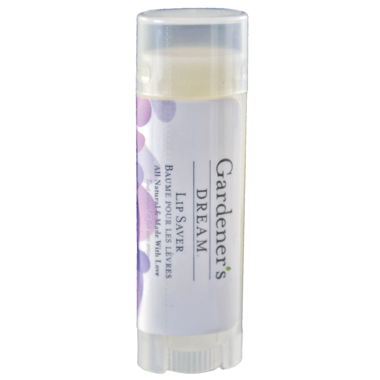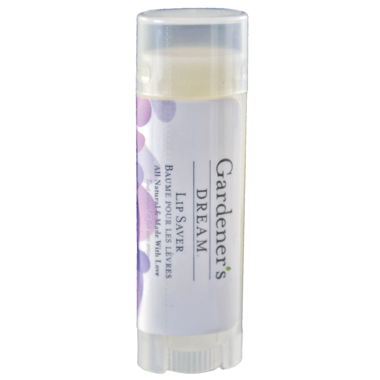 Gardener's Dream Lip Saver
Love Your Lips!
This luscious lip saver contains melissa oil, tea tree and carrot seed to provide elasticity and smooth lines for fuller lips.
Rain or shine - this luscious lip saver contains a cocktail of high quality ingredients that help lock in moisture.
For day and night time use, Crystal Clear Lip Saver is free of menthol, silicone, salicylic acid and fragrance. Made with Beeswax and Vitamin E, Crystal Clear Lip Saver's deep penetration protects lips from the elements and restores texture - especially in the winter months when dry air equals extra dry lips! Apply a liberal amount of Crystal Clear Lip Saver and feel great knowing you are nurturing your lips with wholesome ingredients.
Key Ingredients:

Geranium - Anti-inflammatory; a natural skin cell regenerator.

Thyme – Antibacterial, antiviral, antiseptic.

Bergamot – Antiviral; helps to fight infections.

Tea Tree - Antiviral, antiseptic, and helps boost the immune system.

Melissa - Antiviral and antibacterial; suppresses herpes and other viruses.

Myrrh - Antiseptic; helps to fight infections.

Neem extract - Healing to the skin, antibacterial and antiviral.

Castor oil - Excellent carrier oil and highly emollient.

Carrot seed - Rejuvenating, enhances skin tone & elasticity; smoothes wrinkles, decreases dryness. Effective for eczema, rashes and dermatitis; has been proven effective in the treatment of sun induced skin conditions.

Jojoba oil - Lubricating and very compatible with the skin.

Purified beeswax - Solidifier and emulsifier.

Vitamin E - High in natural antioxidants, soothes and softens skin, promotes healing especially of scar tissue. Studies show it may reduce the effects of aging.
Directions for use: Apply liberally; use daily as a preventative. Store in a cool, dry place.

Ingredients: Vitis vinifera (Grape seed), Cera alba (Beeswax), Ricinus communis (castor bean), Geranium maculatum (Geranium), Thymus vulgaris (Thyme), Daucus carota (Carrot seed), Tocopheryl acetate (Vitamin E), Simmondsia chinensis (Jojoba), Citrus bergamia (Bergamot), Melaluca alternafolia (Tea tree), Melia azadirachta (Neem), Melissa officinalis ( Melissa), Commiphora myrrah (Myrrh).