Gardener's Dream Outdoor Eazzz Spray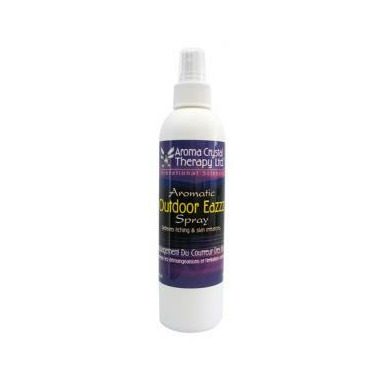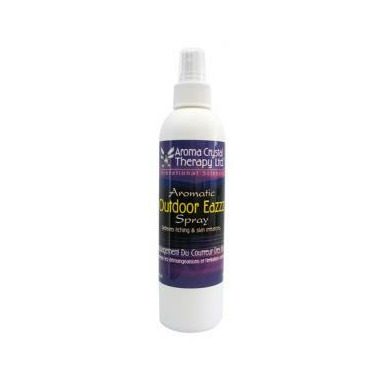 Gardener's Dream Outdoor Eazzz Spray

Calm Mother Nature's skin irritants, repel insects and soothe swimmer's itch and sunburns with this all natural, antibacterial spray.
Soothe your skin with this clean and safe aromatic spray, free of DEET and citronella. Active ingredients include eucalyptus, peppermint and neem extract. Apply before exposure to outdoors or as needed to deter pesky pests. Customer testimonials include success with swimmers itch and sunburns, but this product isn't just for the summer months or the outdoors. This great smelling antibacterial spray deodorizes any room!

Active Ingredients:
Lavender – Soothing and healing for skin; antiseptic, relieves aches and pains.
Peppermint – Refreshing skin tonic, soothes skin disorders, relieves inflammation.
Rosemary – Stimulates circulation and nervous system; balances mind and body.
Eucalyptus – Soothes insect bites and infections; increases energy.
Cinnamon – Effective for infections and promotes circulation.
Thyme – Antibacterial, astringent.
Lemongrass – Soothing; has sedative qualities.
Geranium – Stimulates circulation; beneficial to mature skin; soothes dermatitis.
Neem extract – Healing to skin, antibacterial, antiviral, reduces inflammation & pain, aids in the control of insects and mites.

Directions for Use: Apply before exposure to outdoors or as needed.

Contains: Lavandula Angustifolia (Lavender), Mentha X piperita (Peppermint),
Rosmarinus officinalis (Rosemary), Cinnamomum Zeylanicum (Cinnamon leaf), Eucalyptus globulus (Eucalyptus), Cymbopogon flexuosus (Lemongrass), Thymus vulgaris (Thyme), Geranium maculatum (Geranium) and Azadriachta Indica (Neem) extract in a base of Aqua (Deionized water), Polysorbate 20 (Coconut oil), Polysorbate 80 (Coconut oil), Denatured alcohol, Ricinis communis (PEG – 40 castor oil), Origanum vulgare (Oregano) extract, Thyumus vulgaris (Thyme) extract, Cinnamomum Zeylanicum (Cinnamon leaf), Rosmarinus officinalis (Rosemary) extract, Lavendula angustifolia (Lavender) extract, Hydrastis canadensis root (Goldenseal) extract.