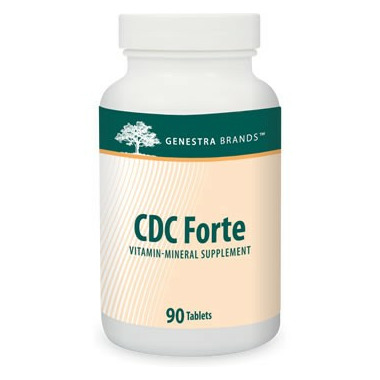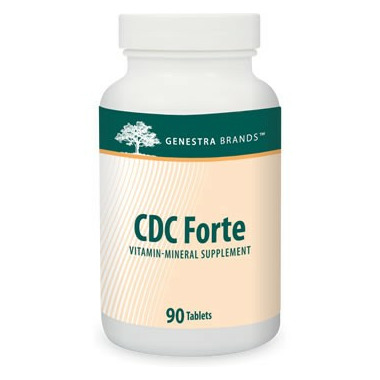 Genestra CDC Forte is a balanced glucosamine sulfate, glucosamine hydrochloride and chondroitin sulfate formulation. With 10 mg of glucosamine sulfate, 90 mg of glucosamine HCl and 113 mg of chondroitin sulfate per tablet to help promote joint comfort.
Features:
Added vitamin C and zinc
Helps in the maintenance of bones, cartilage, teeth and gums
Helps in connective tissue formation and to help maintain healthy skin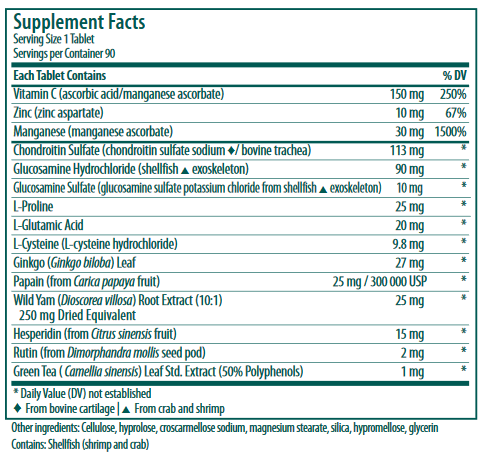 Recommended Dose:
Take one tablet daily with a meal, a few hours before or after taking other medications, or as recommended by your healthcare practitioner.