Genestra FOS + L-Glutamine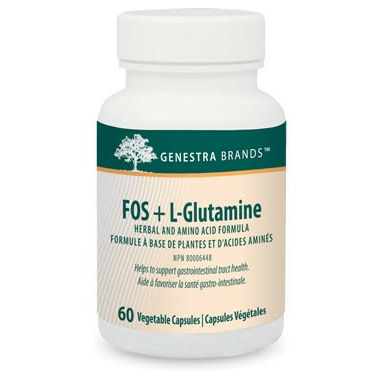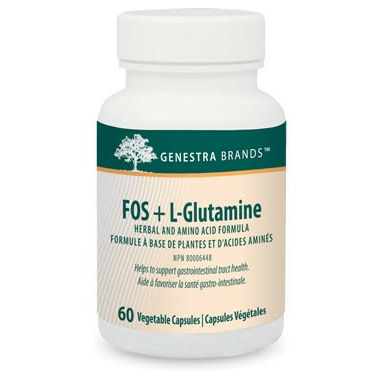 Genestra FOS + L-Glutamine
Genestra FOS + L-Glutamine is a unique combination of Jerusalem artichoke root and L-glutamine that helps support a healthy bacterial balance and maintain gastrointestinal tract health. Prebiotic carbohydrates such as fructans are non-digestible food ingredients that support he growth and activity of Bifidobacteria and Lactobacilli in the human colon. Glutamine is an important fuel for normal, rapidly dividing cells such as enterocytes and lymphocytes. Research suggests that supplementation with 5 g of L-Glutamine daily supports digestive system health.
Features:
Supports digestive health
Supports a healthy gut microflora
Provides 2,775 mg of Jerusalem artichoke root standardized extract (90% total fructans) per day
Includes 4,500 mg of L-glutamine per day
Genestra HMF probiotics (despite having keep refrigerated on box) maintain a high degree of stability at 25C for up to 20 days.

Recommended Dose: Take five capsules three times daily, or as recommended by your healthcare practitioner.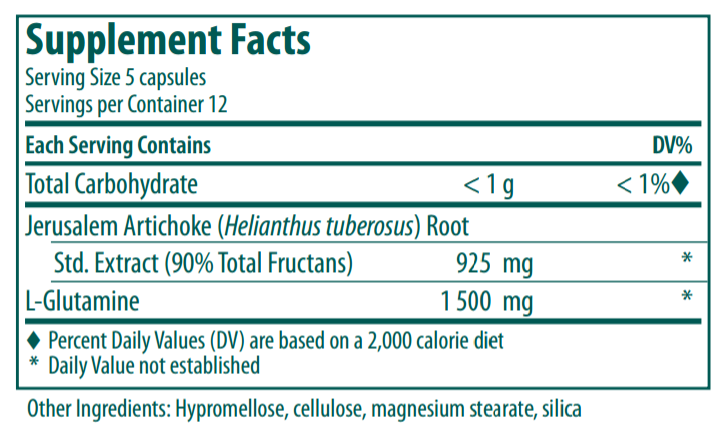 Risk Information:
If you are pregnant or breastfeeding, do not use. Guaranteed to contain no added wheat, starch, yeast, gluten, corn, soy,sodium, sugar, artificial colors or flavoring, antimicrobial preservatives, dairy or animal
products. Ideal for vegans. The capsules are made from 100% pure vegetable sources, free of preservatives and additives. Quality Assurance: Safety-sealed for your protection and for product freshness. Do not use if outer seal is missing or broken. Store in a cool, dry place.
Please be advised that Well.ca follows manufacturer guidelines for storing & shipping probiotics. This product will be shipped with an ice-pack to maintain product efficacy.