Genestra HMF Cystgen Probiotic Formula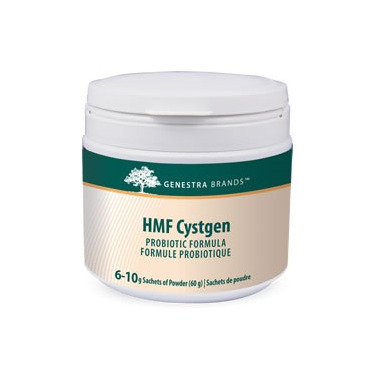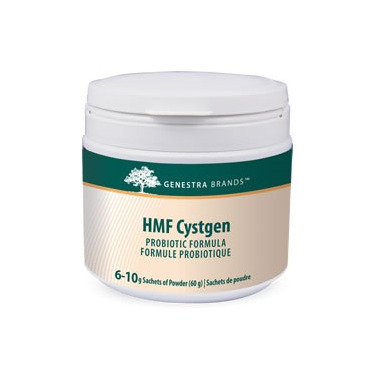 Genestra HMF Cystgen Probiotic Formula
HMF Cystgen provides two strains of Lactobacillus formulated for the support and maintenance of a healthy gut microflora. Cranberry juice extracts prevent urinary tract infections (UTIs) and are a source of antioxidants.
Features:
Moderate level probiotic
Provides 10 billion CFU per sachet
Concentrated cranberry juice extract
Prevents urinary tract infections (UTIs)
Each sachet provides the equivalent to 30 g of fresh cranberry juice
Genestra HMF probiotics (despite having keep refrigerated on box) maintain a high degree of stability at 25C for up to 20 days.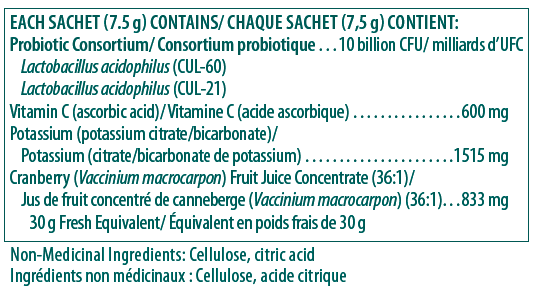 Please be advised that Well.ca follows manufacturer guidelines for storing & shipping probiotics. This product will be shipped with an ice-pack to maintain product efficacy.